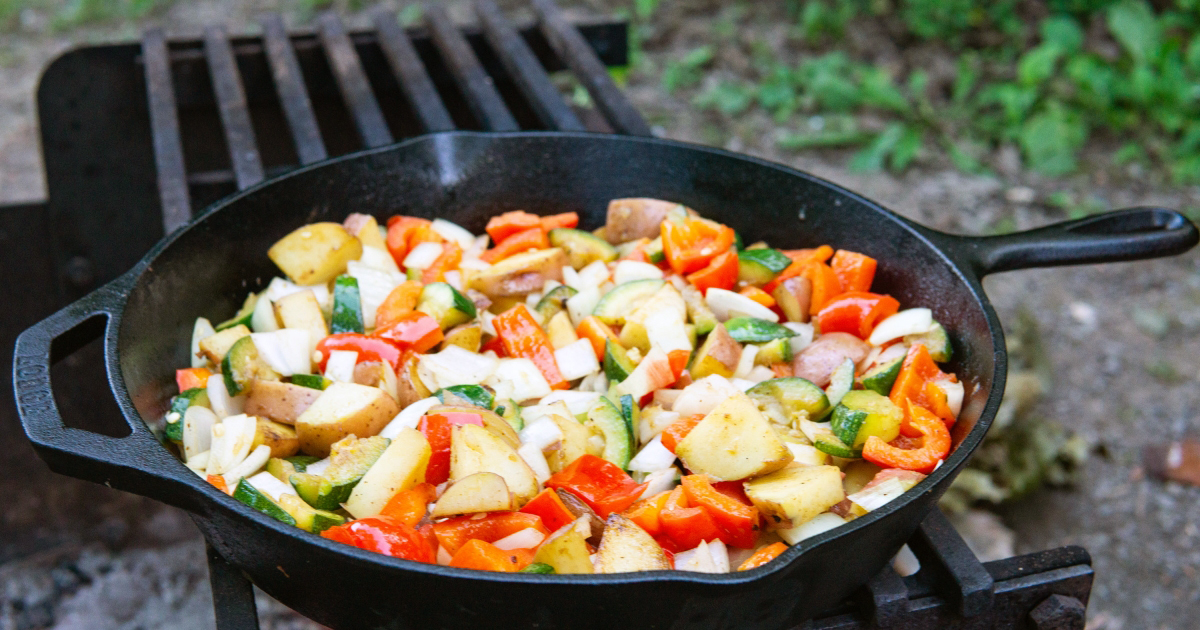 One of the joys of camping is cooking outdoors. There's something special about the taste of food prepared in the open air, whether it's over a campfire or on a camping stove. And having the right cooking gear is essential for creating delicious meals with your family and friends. So, what are some of the must-have cooking gear for camping?
Must-Have Cooking Gear for Camping
Camping Stove
A camping stove is a portable cooking device that can be fueled by propane or butane. It's perfect for cooking meals quickly and efficiently and is preferable for folks who'd rather forgo cooking over a campfire.
Campfire Grill
A campfire grill is a cooking grate placed over a campfire. It allows you to cook food directly over an open flame and is perfect for grilling hot dogs, burgers, and other foods. Plus, it gives you that authentic camping feel!
Cooler
A cooler is an essential item for any camping trip. It will keep your food and drinks cold and fresh and can also be used as a makeshift seat or table.
Collapsible Water Container
A collapsible water container is a space-saving solution for carrying water while camping. It's lightweight, durable, and can fold up when not in use.
Portable Coffee Maker
For coffee lovers, a portable, non-electric coffee maker like a percolator or French press is a must-have cooking gear for camping. It allows you to enjoy a hot cup of coffee in the great outdoors without relying on instant coffee.
Camping Cookware Set
A camping cookware set typically includes pots, pans, and utensils of various sizes. They are designed to be lightweight and durable, making them easy to transport and use while camping.
Cast Iron Skillet
A cast iron skillet is a versatile piece of cookware used to cook a variety of foods, from pancakes and eggs to burgers and steaks. It's ideal for cooking over a campfire or on a camping stove.
Cooking Gear Essentials for Camping Adventures at Jellystone Park™ Pelahatchie
At Jellystone Park™ Pelahatchie, we know how important it is to have the right cooking gear for camping. After an eventful day of fishing, swimming, boating, sports games, theme events, and more activities, families can retreat to their cabin, RV, or tent site and enjoy cooking outdoors with a fire pit and picnic table. Plus, our camp store sells firewood, snacks, and camping supplies for your convenience. With the right cooking gear, you can enjoy delicious meals with your family and friends while surrounded by the beauty of nature.
Pack Your Bags and Your Appetite for Adventure!