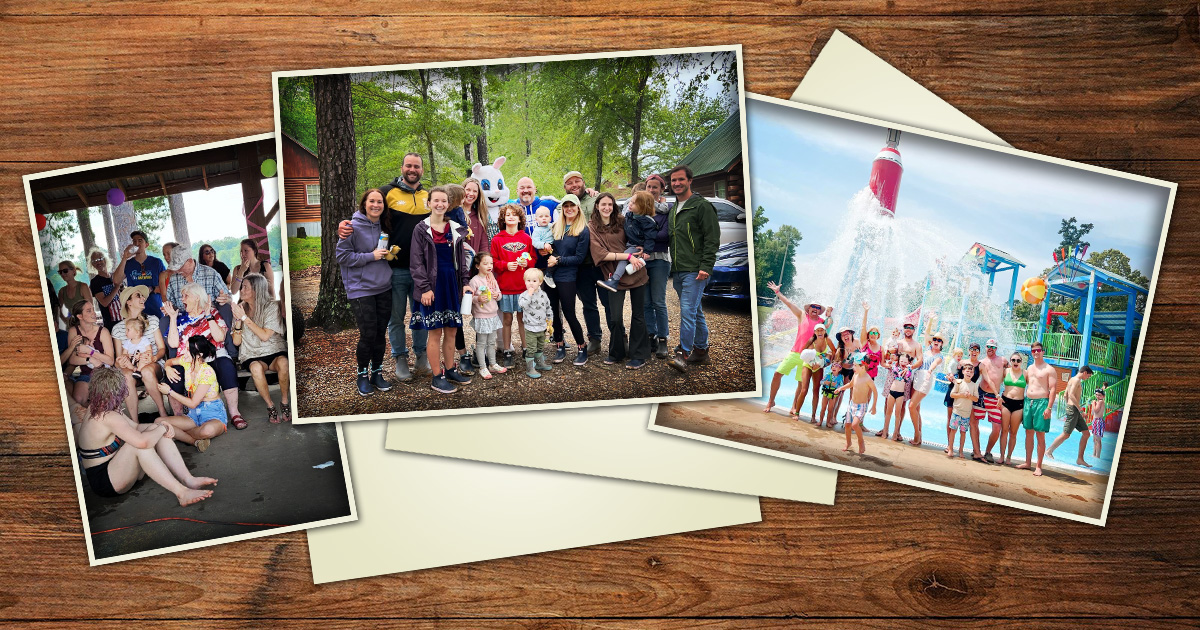 Discover why Jellystone Park™ Pelahatchie is the ultimate destination for family reunions in Mississippi. Here, you're not just guests; you're part of our cherished Yogi Bear™ family community, a place where memories are made and treasured for a lifetime.
How Jellystone Park™ Rocks Family Reunions
Rock-Solid Accommodations
At Jellystone Park™ Pelahatchie, family is at the heart of everything we do. Our range of accommodations, from tents and RV sites to cozy cabins, is designed to keep families close. Whether you're a family of campers or prefer the comforts of home, you'll find options that allow you to be situated near each other.
Amenities That Families Rave About
Families can't get enough of our water park, featuring zero-entry pools, thrilling water slides, and interactive sprayers. But the fun doesn't stop there. From lake activities like kayaking, water triking, and fishing to craft projects, sports courts, and more, there's something for all ages to enjoy. And let's not forget our year-round themed celebrations that add a touch of magic to your stay.
Adding On the Extras
Want to take your family reunion to the next level? Consider renting one of our pavilions for group activities like potlucks or fun games. These spaces are perfect for gathering your clan for some quality time. And for that extra special touch, how about a personal bear visit package? Imagine the delight when Yogi Bear™ shows up to greet your family with a s'mores kit or donuts!
Pro Tips To Make Your Stay Great
Lock It In: To ensure you get your preferred site, consider paying a small lock-in fee.
Party Central: Renting a pavilion can be an excellent option for families who want a dedicated space for gatherings or potlucks.
The Cherry on Top: Adding a sweet bear visit can make your reunion truly unforgettable.
Jellystone Park™ Pelahatchie is more than just a destination; it's a community where families come to create lasting memories. With its range of accommodations, extensive amenities, and the added charm of the Yogi Bear™ family community, it truly rocks when it comes to family reunions in Mississippi. So why wait? Start planning your ultimate family reunion today!
Rock Your Reunion