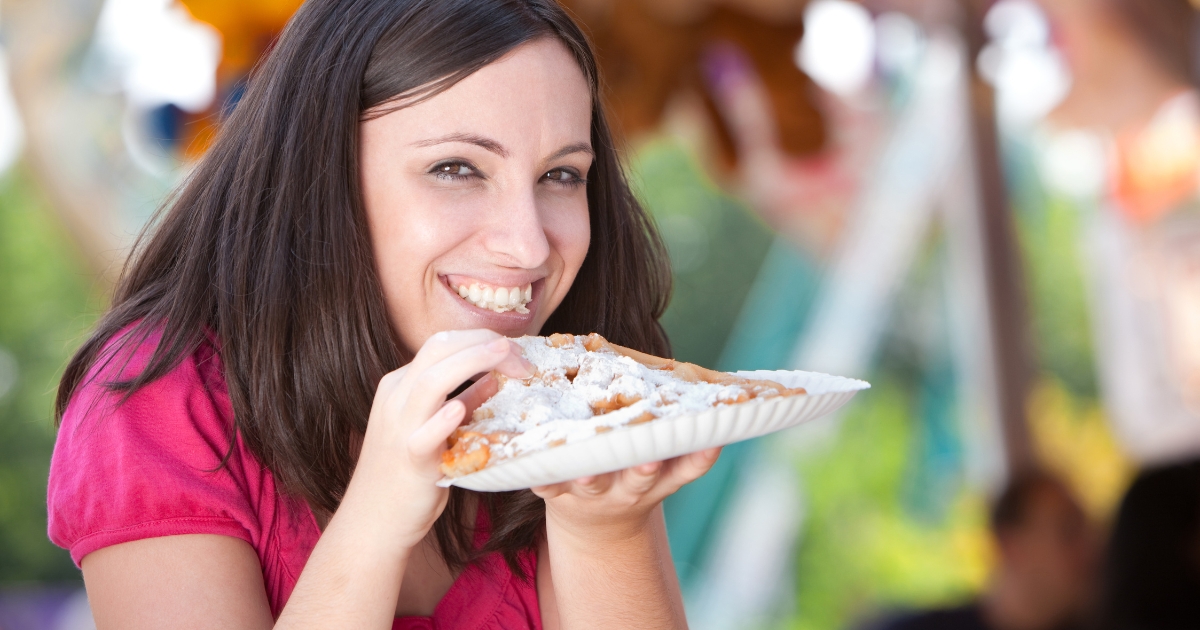 Summer is synonymous with fun-filled adventures and creating lasting memories. A camping trip offers an exciting opportunity to embrace the great outdoors, and if you're looking for the perfect destination, look no further than Jellystone Park™ Pelahatchie. To help you make the most out of your visit, we've compiled the ultimate "summer bucket list" of must-do activities at our park.
Jellystone Park™ Pelahatchie Summer Bucket List
Rent a Golf Cart
Add a dash of fun to your stay by renting one of our golf carts. With both standard and limo golf cart rentals available, exploring the park has never been more entertaining.
Indulge in a Funnel Cake Sundae
No summer bucket list is complete without the inclusion of a sweet treat. Make your way to our Cartoon Café and order a delectable funnel cake sundae. The combination of crispy funnel cake and creamy ice cream is the perfect way to satisfy your sweet tooth.
Upgrade to a Cabin Stay
If you're looking to elevate your camping experience, consider upgrading to a cabin stay. Our cabins offer the perfect blend of outdoor adventure and homely comfort.
Take Advantage of Summer Savings
Who doesn't love a good deal? This summer, take advantage of our special offers and packages designed to give you the best value for your money.
Snap a Photo with Yogi Bear™
Create lasting memories and get your picture taken with our beloved Yogi Bear™ and pals!
Bring Home a Memento
Remember your trip by bringing home a memento from our on-site store. From Yogi Bear™ merchandise to camping essentials, you'll find something that will remind you of your wonderful summer adventure at Jellystone Park™ Pelahatchie.
Try Every Activity at Least Once
From The Water Zone to sports courts and fishing to gem mining, there's an activity for everyone at our park. Challenge yourself to try each one at least once for a truly diverse summer bucket list experience.
Join the Theme Celebrations
Add a sprinkle of festive fun to your camping adventure by participating in our themed celebrations. These events are a perfect way to mingle with fellow campers and add some excitement to your summer bucket list.
Make S'mores
No camping trip is complete without making s'mores. This classic camping treat is a must-add to your list. Pick up firewood and all the ingredients at the camp store!
Bring Your Pup Along
At Jellystone Park™ Pelahatchie, we believe that pets are a part of the family too. Include "bring your pup along" in your summer bucket list and let your furry friend join in the camping fun.
Make it a Summer to Remember at Jellystone Park™ Pelahatchie
And there you have it – your ultimate "summer bucket list" for Jellystone Park™ Pelahatchie! From renting a golf cart and savoring a funnel cake sundae to joining our themed celebrations and bringing your pup along, there's no shortage of fun to be had. Whether you're a first-time visitor or a seasoned camper, we hope this bucket list inspires you to experience all the unique and exciting activities our park has to offer this summer.
Get A Head Start On Your Summer Bucket List