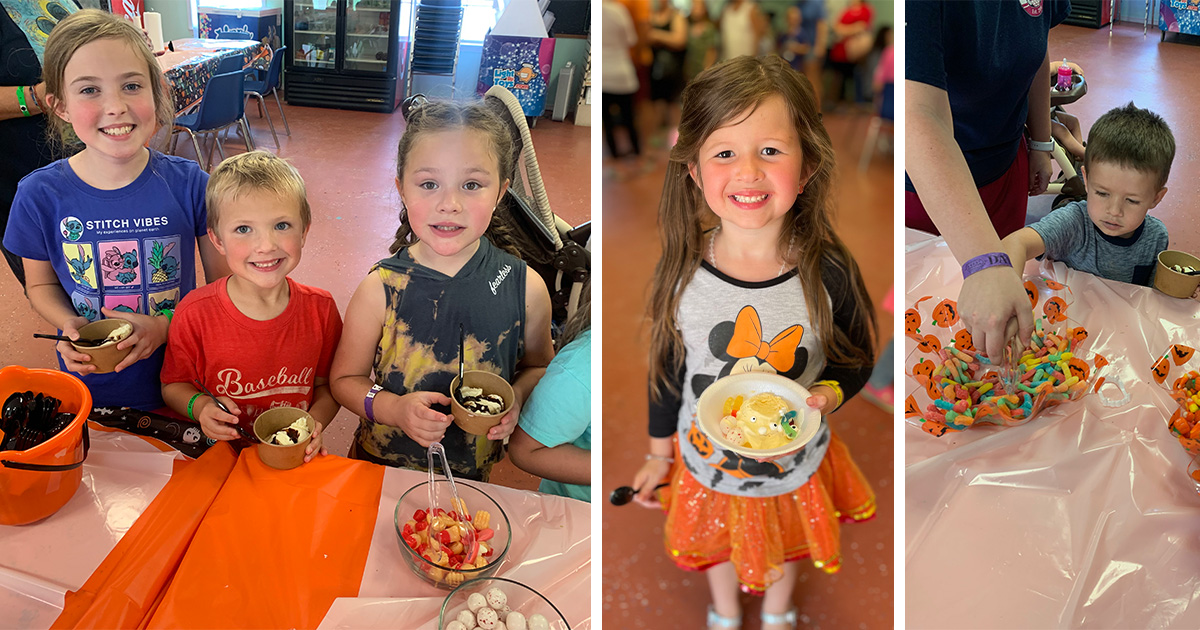 October is a month of spooks, scares, and sweets at Jellystone Park™ Pelahatchie! Our Halloween Spooktacular Weekends are filled with fun activities like Trick-or-Treating, and let's be honest, that can lead to a mountain of candy. So what do you do with all that leftover Halloween candy? In this blog, we'll explore creative ways to repurpose your Halloween candy, making your stay at Jellystone Park™ even sweeter.
Sweet Ideas for Leftover Halloween Candy
#1 Freeze It – A Cool Idea
Did you know that most candies freeze well? Store them in an airtight container and enjoy a frozen treat later. It's like discovering a treasure trove of sweets at a later date!
#2: Add to Trail Mix – A Sweet and Salty Combo
Mix those M&Ms or Skittles with some nuts and dried fruits to create your own trail mix. It's a great snack to take with you as you explore the beautiful surroundings of Jellystone Park™ Pelahatchie.
#3: Bake into Cookies or Brownies – Double the Yum
Chop up those chocolate bars and mix them into your cookie or brownie batter. The result? A doubly delicious dessert that's perfect for sharing around the campfire.
#4: Ice Cream Mix-Ins – A Creamy Delight!
Chop up some of your leftover Halloween candy and mix it into your ice cream. It's a delicious way to upgrade your dessert.
#5: Make Candy Crafts – Creative and Edible
Use your candy to make edible crafts. Think candy necklaces or gingerbread houses adorned with colorful sweets. It's a fun activity for all ages.
#6: Donate It – Spread the Sweetness
Many organizations accept candy donations, which they send to troops overseas or distribute to less fortunate. It's a wonderful way to spread the sweetness beyond Halloween.
Leftover Halloween candy doesn't have to be a dilemma. From freezing to crafting, baking to donating, there are plenty of creative ways to make the most of your sweet haul. So, as you enjoy the Halloween festivities at Jellystone Park™ Pelahatchie, remember that the fun doesn't have to end when the candy stops flowing.
Get Your Sweet Fix at Jellystone Park™ Pelahatchie