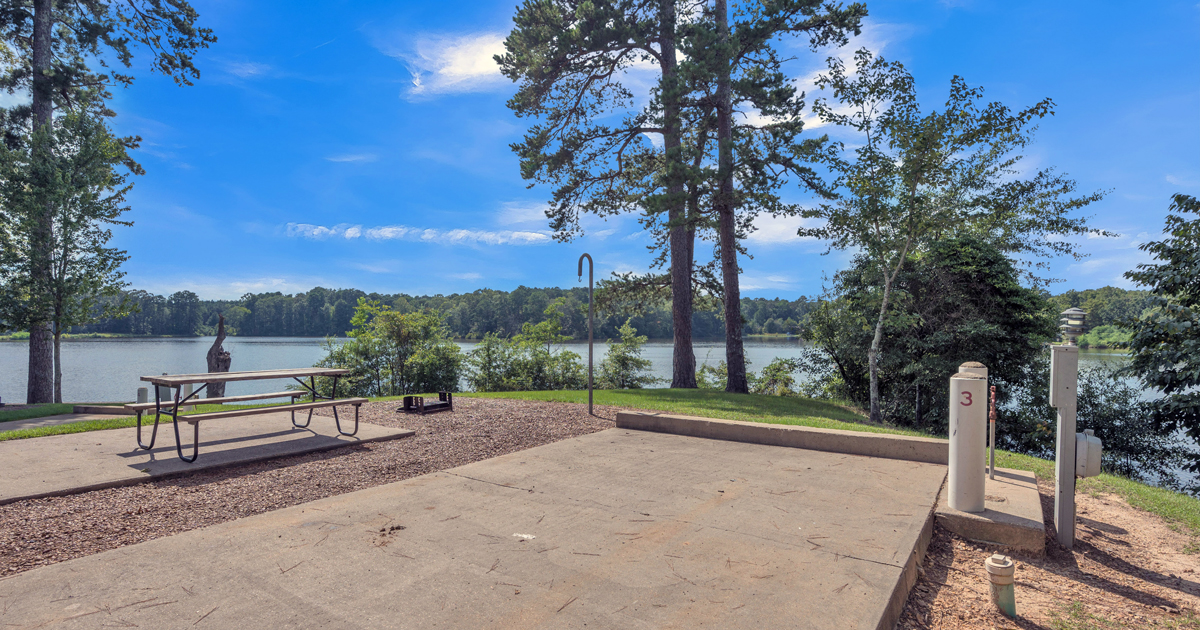 Wintering in Mississippi
Escape the cold and embrace the warmth of the South this winter at Jellystone Park™ Pelahatchie. Nestled just a short drive from Jackson, Mississippi, our family-friendly park offers Seasonal RV Sites for snowbirds seeking a tranquil yet vibrant retreat. Imagine a season filled with Southern charm, comfort, and endless activities – all at an affordable $659 monthly rate (plus electricity) from November 27th through April 1st. Experience the best of wintering in Mississippi at Jellystone Park™ Pelahatchie!
Your Winter Home:
RV Sites with All the Comforts
Settle in at Jellystone Park™ Pelahatchie. Our Winter Seasonal RV Sites are designed for maximum comfort during longer stays, featuring full hookups (water/electric/sewer), a fire ring, a picnic table, and cable.
You'll find even more essentials just steps away, including a well-stocked camp store with camping supplies, snacks, and firewood. Need propane or high-speed WiFi? We've got you covered. Every aspect of our park caters to your needs, allowing you to focus on relaxation and enjoyment.
Active Living in a Southern Winter:
Park Activities
Wintering in Mississippi at Jellystone Park™ Pelahatchie means enjoying an active lifestyle, even during the milder winter months. Our year-round heated pool is perfect for a refreshing swim, while the lake offers excellent opportunities for fishing and boating. Stay fit and have fun with tennis and basketball, all part of your winter experience with us. These activities provide not just entertainment but also contribute to a healthy lifestyle during your time here.
Exploring Pelahatchie:
Local Attractions and Cultural Experiences
During your stay at Jellystone Park™, you'll find Pelahatchie a convenient spot for day-to-day essentials, adding ease to your winter escape. A day trip to Jackson opens up a world of activities. Whether it's visiting museums, touring the iconic State Capitol, or exploring at LeFleur's Bluff State Park, there's plenty to see and do. Don't forget to indulge in the diverse regional food scene, including Southern soul food, Gulf seafood, tamales, barbecue, and more! Plus, shop till you drop at unique local boutiques and stores for a complete Mississippi experience.
Community and Social Engagement
One of the joys of Jellystone Park™ Pelahatchie is the vibrant community of fellow campers. Engage in social events during our Themed Celebrations or simply share stories around a cozy campfire. These connections often turn into lasting friendships, adding a heartwarming dimension to your winter retreat.
Wintering in Mississippi at Jellystone Park™ Pelahatchie offers more than just a place to stay; it's a winter haven where comfort, activity, and community come together in a unique southern setting. Join us for a season filled with warmth and unforgettable experiences.
Ready to Join Us for a Winter You Won't Forget?
Contact us today at (601) 854-6621!