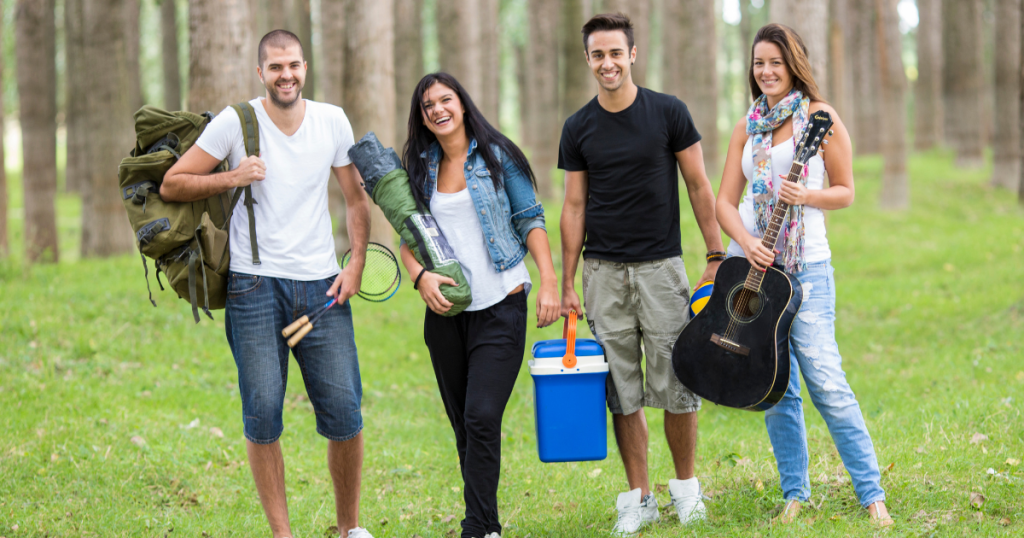 Are you planning a family camping trip to Jellystone Park™ Pelahatchie? From fishing and swimming to mini golf and theme celebrations throughout the year, there's no shortage of activities to enjoy at this resort. But to make the most of your trip, it's important to come prepared. Here are five tips and tricks to help you have a successful family camping experience at Jellystone Park™ Pelahatchie.
Enjoy Your Camping Trip With These 5 Tips
Choose the Right Campsite: Jellystone Park™ Pelahatchie offers a variety of campsites, including tent and RV sites and cabins. Decide on the type of campsite that best fits your family's needs, taking into consideration factors such as the size of your group, proximity to amenities, and privacy.
Pack Efficiently: One key to a successful camping trip is packing efficiently. Make a list of the items you'll need, and try to pack multi-purpose items whenever possible. Consider the weather forecast and pack accordingly. And remember to bring plenty of sunscreen and insect repellent! (You can always stop by our Ranger Station if you forget something or need to restock your supplies.)
Get Creative with Mealtime: Camping allows you to get creative with mealtime, whether you're cooking over a campfire or a propane grill. Consider trying out new recipes and packing easy-to-prepare meals, such as wraps or sandwiches.
Experience New Activities: Jellystone Park™ Pelahatchie offers a wide range of activities and attractions for the whole family. Take this opportunity to try out some new activities that you and the kiddos might not have done before, such as fishing, kayaking, gem mining, and human foosball. Book your stay during a theme celebration and enjoy planned festivities as well!
Relax & Have Fun: Above all, the most important tip for making the most of your family vacation is to unwind and have fun. Leave your worries and stress behind and enjoy the great outdoors. Camping is a great way to connect with nature and spend quality time with friends and family. So, chill out and have a great time!
Don't Forget to Bring Your Sense of Adventure!
A little bit of planning and preparation can go a long way in making your camping trip to Jellystone Park™ Pelahatchie a success. So gather your gear, pack your bags, and get ready to have a great time with the family in the great outdoors.
Bonus Tip: Before booking your family getaway, check out our deals page and camp more for less!