Dear Yogi Bear
Why do you live in Jellystone Park? Why not a park close to me? That way I could visit you anytime, instead of when Mom and Dad feel like it. ~ Sincerely yours, Curious
Dear Curious – Cindy Bear, BooBoo and I all live in Jellystone Park Pelahatchie/Yogi on the Lake so we can visit with all the campers. If we lived in your park, we could only visit you and your friends. This way, we can have fun with all the kids, including you. Plus, the weather here is warm and inviting most of the time – just right for fishing. And bears love to fish. So, come see us again real soon!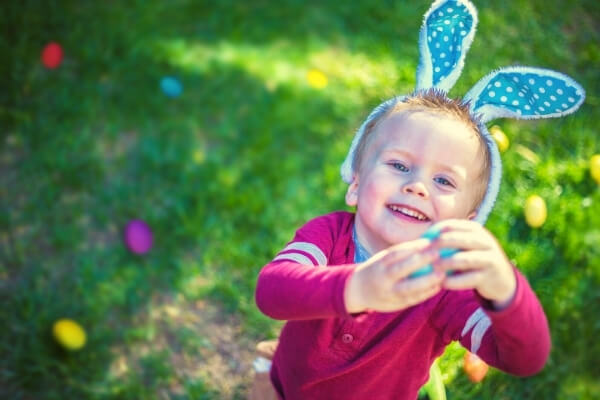 Dear Yogi Bear
Do you like jelly beans? I hope you like jelly beans because I like jelly beans. ~ Love, Candy
Dear Candy – I LOVE jelly beans. I love the colors, I love the flavors, and my favorite jelly bean holiday weekend is coming up…The Easter Eggstravaganza Weekend. This April 2 – 4 all of us bears will offer an egg hunt, Easter egg decorating, and Spring crafts galore. I might even dress up like the Easter Bunny, but I'll have to ask Cindy Bear what she thinks about that! Tell Mom and Dad to reserve their stay for the Eggstravaganza weekend real soon, 'cause we fill up fast.
Dear Yogi Bear
How do you feel about jelly? My favorite flavor is grape. How about you? ~ Luv ya, Gilbert
Dear Gilbert – Bears love anything sweet and jelly is my favorite food! I love all the flavors, but grape is my special favorite too. I just love it when people make peanut butter and jelly sandwiches and pack pic-a-nic baskets full of them. BooBoo and I like to hide behind trees and sneak up on campers to steal their baskets. Ooops! Maybe I shouldn't have told. Next time you and the family are having a picnic beside the lake, better eat all those dee-lish-us sandwiches real quick before BooBoo and I get them. Hope to see you real soon…and bring jelly!
Come for the fishing and picnics, and stay for the fun.
Yogi Bear's pet-friendly Jellystone Park Camp-Resort offers RV sites, cabins, tent sites, and day passes. Enjoy all these great amenities…
Swimming pool
Splash pad
Jumping pillow
Mini-golf
Gaga ball
Playground
And lots more
Reserve your stay today. As Yogi Bear says, We Fill Up Fast! Book Now!