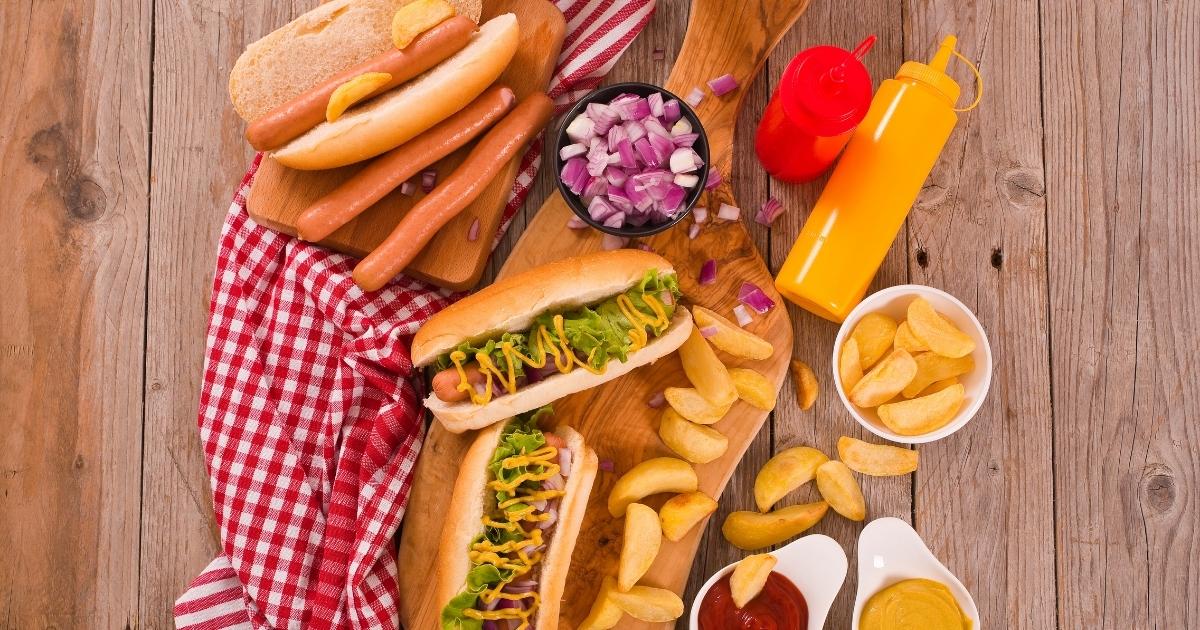 Hot Dog Season
Labor Day is inching around the corner. For many families, this means the last days of summer vacation are near. Time to trade in the light, lazy sunny days for back-to-school preparation and busy schedules. But that's not the wurst of it. Labor Day is also the close of Hot Dog Season!
According to the National Hot Dog and Sausage Council, "Peak Hot Dog Season" occurs from Memorial Day to Labor Day. During this period, Americans typically consume 7 billion hot dogs, which averages to 818 hot dogs consumed every second!
Frankly, hot dogs and camping go hand in hand (just like ketchup and mustard!) So before you and the family hit the road to Jellystone Park™ Pelahatchie for your final vacation this summer, be sure to pack plenty of hot dogs and buns. And enjoy this barbeque favorite on the grill or over the campfire and topped with delicious ingredients!
Enjoy The Final Days of Hot Dog Season With These Oscar Weiner Tips
Tip 1: Be Creative with Your Hot Dog Toppings
Ketchup and mustard are certainly a delicious combination on a hot dog, but sometimes it's fun to mix it up with new toppings. Next time at your cabin, RV site, or tent campsite, prepare a selection of toppings the whole family can experiment with on their hotdogs. Some ideas for ingredients and combinations include:
Pickled peppers, diced tomatoes, yellow mustard, and chopped onions
Sauerkraut and Spicy Brown Mustard
Baked Beans and bacon
Sautéed mushrooms and caramelized onions
Pimento cheese and pickled jalapeños
Tip 2: Serve Up Some Yummy Sides with That Dog!
While hot dogs alone might satisfy your hunger on any given day, it's unlikely to be sustaining if you are camping at Jellystone Park™ Pelahatchie. With activities, attractions, and events happening all day long, you and the crew will need a few hearty fill-ups throughout the day to keep up. Some excellent sides to have with your hot dogs could be:
Coleslaw
Macaroni Salad
Potato Salad
Pasta Salad
Corn on the Cob
Beans
Chips
Tip 3: Substitute the Buns for a Different Texture and Taste
Forgot to pack the hot dog buns? You can always stop by the Ranger Station to see if we are in stock or swap the bun for something else like a:
Tortilla
Taco shell
Lettuce
Slice of cheese
Slice of bread
Crescent roll (Pigs in a Blanket, anyone?)
Have You Booked your Labor Day Weekend Getaway?
Need something to do this Labor Day weekend? We can help! Join Yogi Bear™ and pals September 2nd thru 4th for a party-filled, fun weekend at Jellystone Park™ Pelahatchie. Activities will include pool parties, bonfires, parades, socials, and much more! Celebrate the last days of summer vacation and Hot Dog Season with us!
Relish the Good Times You Have with Family and Friends Before Summer Camping Ends!
Book Your Bun-Believable Getaway Today!