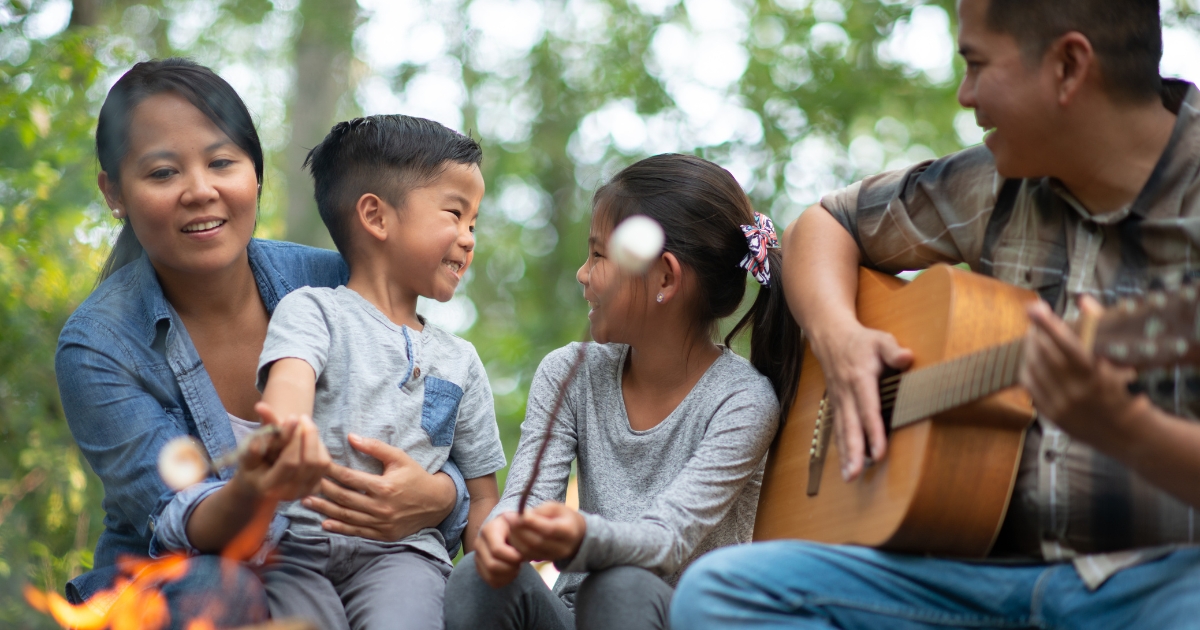 Thanksgiving is a time of gratitude, family, and tradition. At Jellystone Park™ Pelahatchie, we blend these cherished values with the joy of camping in a unique celebration we like to call Camps-giving. While we have events scheduled for the day, there are other ways you and your family can make the day extra special. Below are some cherished camping traditions you can partake in to enrich your Camps-giving experience.
Camping Traditions During Camps-giving
#1 Tradition of Gratitude
One of the simplest yet most meaningful camping traditions is sharing what we're thankful for. As families gather around a cozy campfire at their campsite or cabin, they can take turns sharing their stories of gratitude. To make this tradition even more special, consider writing down these precious reflections and storing them in a 'Thanksgiving Jar.' It becomes a beautiful keepsake to revisit in the years to come.
#2: Outdoor Adventure Before the Feast
Kickstart your Camps-giving morning with a refreshing hike or bike ride around the park. It's a fun way to enjoy the outdoors together before the big feast.
#3: Nature-Themed Arts and Crafts Projects
Get creative with nature-themed arts and crafts projects! After your morning hike or bike ride, use the natural materials you've collected along the way to craft unique creations. From leaf prints to pinecone critters, the possibilities are endless. And if you're looking for inspiration, check out our article on nature-themed crafts for kids.
#4: Camps-giving Feast
Join us for our annual Camps-giving feast, where the cooking is taken care of. All you need to do is purchase a plate, sit back, and enjoy a traditional Thanksgiving dinner with friends and family!
#5: Giving Back with a Canned Food Drive
Giving back is a big part of our celebrations. Bring along some non-perishable items for our food drive. You'll get a chance to win a weekend getaway next year and receive a store coupon.
#6 Family Photos
Capturing your Camps-giving memories is a camping tradition we love. Snap some photos with your loved ones against the beautiful autumn backdrop of Jellystone Park™ Pelahatchie.
Camps-giving at Jellystone Park™ Pelahatchie is all about creating warm camping traditions with your family. From giving back to enjoying a communal feast, there's something heartwarming and memorable for everyone. So come, be a part of the festivities, and make this Camps-giving one to remember.
Make This Thanksgiving Extra Special