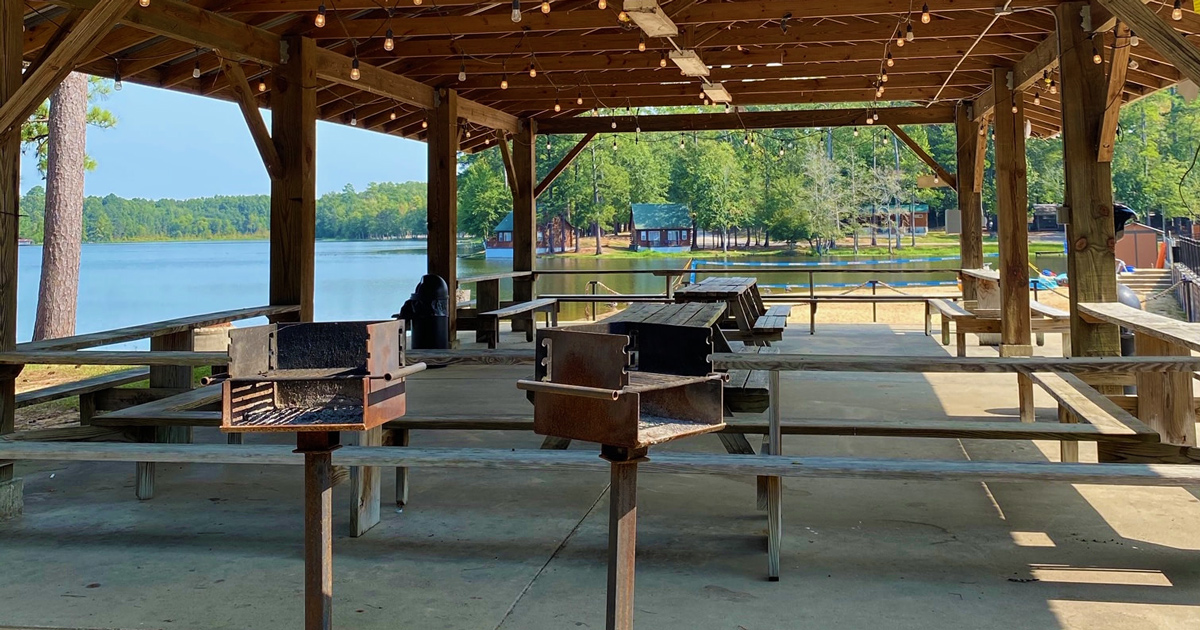 Accommodations, Amenities, and Activities
Camping is a wonderful way to spend quality time with friends and family and enjoy the great outdoors. And when it comes to group camping, Jellystone Park™ Pelahatchie is the perfect destination. With a wide range of accommodations, amenities, and activities, this park has everything for every group and then some!
Group Camping Made Easy at Jellystone Park™ Pelahatchie
Accommodations
When it comes to lodging, Jellystone Park™ Pelahatchie has a variety of options to suit every group's needs. For those who prefer the traditional camping experience, RV and tent camping sites are available, whether you're looking for a secluded spot further in the woods or an area with easy access to the campground's amenities.
Jellystone Park™ Pelahatchie also has cabin rentals that provide all the comforts of home. One of the most popular options is The Lakeside Lodge. This cabin is located towards the front of the park and has its own private lake. With 3 bedrooms, 2 full bathrooms, and a beautiful view of the lake from the dining room, it's the perfect spot for a big family gathering. The cabin sleeps 12 people comfortably and has a fully equipped kitchen.
Amenities
At Jellystone Park™ Pelahatchie, we understand the importance of having central gathering spaces for group camping trips. That's why we offer pavilions and an Activity Center for rent, just right for family reunions, girl scout club meetings, and more. These spaces provide ample room for your group to gather and make memories that will last a lifetime. The pavilions have picnic tables and grills, and the Activity Center seats between 100 and 125 guests!
Activities
Let's not forget all the fun and exciting activities available for everyone to participate in. From swimming and fishing to mini-golf and human foosball, there's something for everyone to enjoy at Jellystone Park™ Pelahatchie. The park also has a jumping pillow, gem mining, and a year-round itinerary of fantastic theme celebrations.
Group Getaway Adventures Await!
Jellystone Park™ Pelahatchie offers a variety of options for group camping adventures. With a range of lodging options, event spaces, and recreational activities, you're sure to create memories that will last a lifetime. So, pack your bags and head to Jellystone Park™ Pelahatchie for an unforgettable group experience.
Celebrating Someone's Birthday During Your Group Gathering?