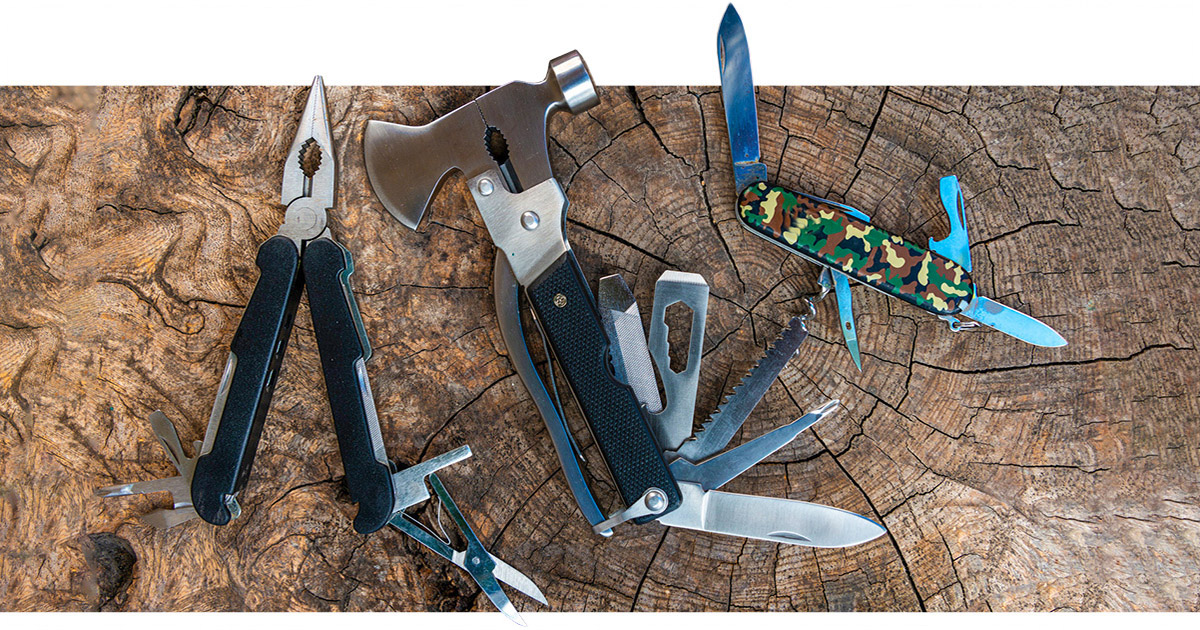 Embark on an unforgettable family adventure with these unique tent camping hacks at Jellystone Park™ Pelahatchie. Whether you're a seasoned camper or a first-timer, these hacks will ensure your camping experience is comfortable, organized, and full of fun.
10 Game-Changing Tent Camping Hacks
Hack 1: Use a Ground Cover Under Your Tent
Before setting up your tent, lay down a tarp or ground cover. This extra layer can protect your tent from potential damage and keep you dry if it rains. It's a simple step that can significantly enhance your camping comfort.
Hack 2: Pack a Multi-Tool
A multi-tool is a camper's best friend. This compact device combines several tools in one, including a knife, can opener, screwdriver, and more. It's a handy solution for various camping needs, from preparing food to making minor gear repairs.
Hack 3: Use Foam Floor Tiles for Extra Comfort
Transform your tent into a cozy haven by laying foam floor tiles on the floor. These lightweight, easy-to-pack tiles provide extra cushioning, making your sleeping space more comfortable and helping everyone get a good night's sleep.
Hack 4: Organize with a Hanging Shoe Organizer
Keep your tent tidy and your essentials within easy reach with a hanging shoe organizer. Use it to store small items like utensils, flashlights, bug spray, and toiletries. It's a simple way to keep everything organized and easy to find.
Hack 5: Make a DIY Lantern – A Tent Camping Hack
Light up your tent with this simple tent camping hack. Just strap a headlamp to a gallon jug of water, with the light shining into the jug. The light will diffuse through the water, creating a soft, ambient light that's perfect for evenings in the tent.
Hack 6: Bring a Shower Caddy
A portable shower caddy is a great way to keep all your toiletries organized and easy to transport, especially when using shared campground bathrooms. Look for a caddy with multiple compartments and a handle for easy carrying.
Hack 7: Pack Microfiber Towels
Microfiber towels are a camper's best friend. They're lightweight, super absorbent, and quick-drying, making them perfect for everything from drying off after a swim to cleaning up spills.
Hack 8: Use a Mesh Laundry Bag for Dirty Clothes
Keep your dirty clothes separate from your clean ones with a mesh laundry bag. It's lightweight, breathable, and easy to carry to the park's laundry facilities when it's time to wash your clothes.
Hack 9: Bring a Portable Fan
Even with the natural breeze, tents can sometimes get a bit stuffy, especially during the warmer months. A portable fan can help circulate air inside the tent, keeping it cool and comfortable. Plus, with the 20-amp power hookups at the tent sites, you'll have no problem keeping it running.
Hack 10: Use a Rug at the Tent Entrance
Place a small rug at the entrance of your tent to help keep the interior clean. It provides a place for everyone to wipe their feet before entering, reducing the amount of dirt and debris tracked inside.
With these unique tent camping hacks, your family is sure to have an incredible time at Jellystone Park™ Pelahatchie. These tips will help make your camping experience more comfortable, organized, and enjoyable. So pack your bags, pitch your tent, and get ready for an adventure of a lifetime!
Ready To Put These Camping Hacks to the Test?