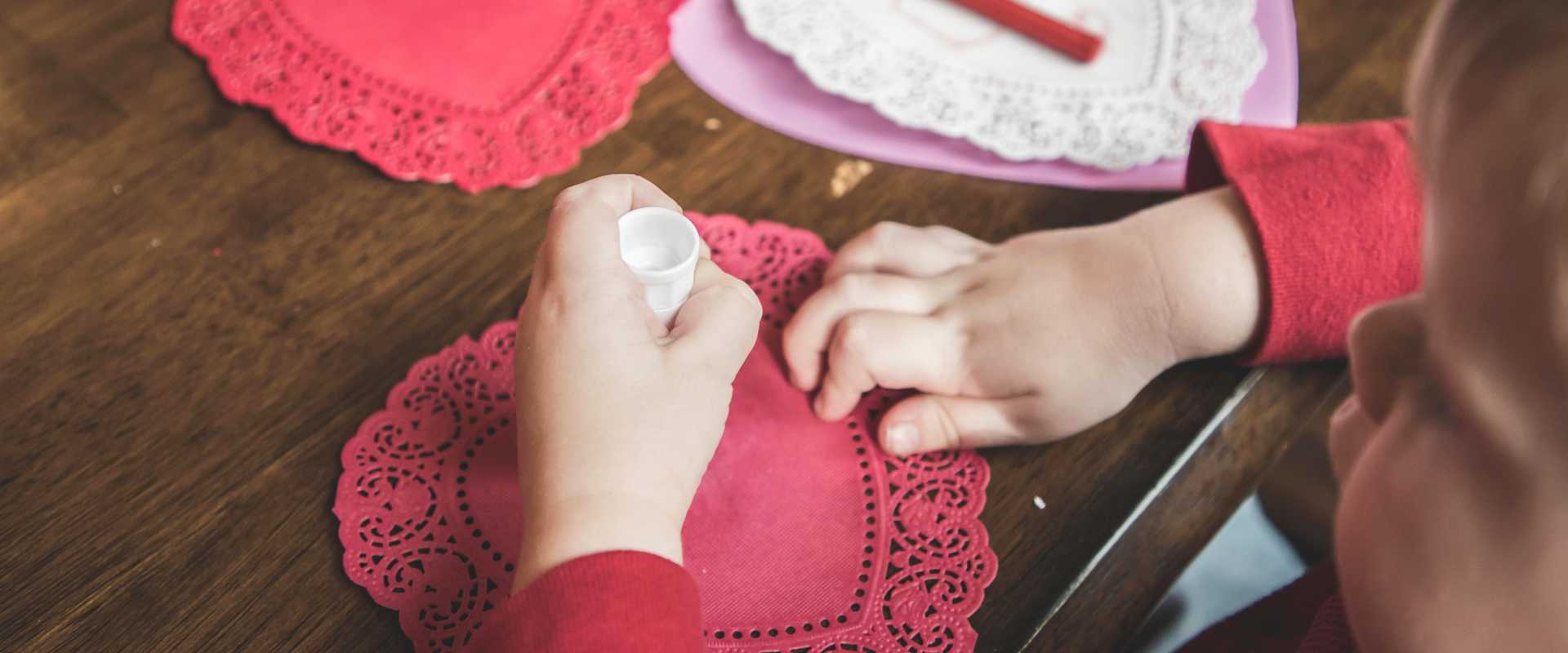 Campsite Decorating Ideas & Camping Activities
Spend this Valentine's with the ones you love at Jellystone Park™ Pelahatchie! What a lovely and special way to unplug and spend quality time with your family or sweetheart! Book your perfect cabin or campsite. Then try these mood-setting campsite decorating ideas and enjoy many of our Valentine's-themed camping activities happening Valentine's Weekend.
Booking Tidbits for Valentine's Weekend
Choose your destination. Where do you want to spend your romantic getaway or quality time with the family? Are you picturing a cabin by the lake or a campsite tucked away from busy areas of the park? Or do you prefer being closer to the facilities and activities?
Whatever your preference, during the time of booking, you are given the option to lock in the exact cabin or site you want by paying an additional $25 lock-in fee. If you opt-out of the lock-in fee, you are guaranteed your selected campsite or cabin type, but not the specific unit number.
Campsite Decorating Ideas To Spruce Up the Ambiance
It doesn't matter if you stay in one of our fully-furnished cabins, full hookup RV sites, or rustic tent sites. Make a camping getaway in the woods look like a cozy home away from home with these mood-setting campsite decorating ideas:
Toss a few throw pillows and a blanket or two in your favorite camp chairs.
Add a bit of flair to your ordinary campfire with flame colorant.
Play gentle music to set a peaceful, loving atmosphere.
String solar power lights under your awning and enjoy the soft glow at night.
Camping Activities to Highlight the Occasion
Jellystone Park™ Pelahatchie has your Valentine's camping activities covered throughout the weekend.
Join us on Saturday Night, February 12th, for a Family Valentine's Day Dance.
We will have arts and crafts for the kiddos and some fun games to play.
Guests can purchase a mini photo session package with a professional photographer.
Surprise your loved ones with one of our unique Valentine's gift packages– chocolate-covered strawberries or delicious cupcakes delivered to your site.
A Valentine's To Remember
Jellystone Park™ Pelahatchie knows how to do camping, but we also know how to do holidays, and Valentine's Day is no exception. Make this Valentine's one that even cupid would whole-heartedly approve of. Reserve early, spruce up your site with some campsite decorating ideas, and enjoy all of the many camping activities we have to offer! Spend Valentine's with your friends at Jellystone Park™ Pelahatchie.
Have a Sweet Camping Getaway with Your Sweetheart!