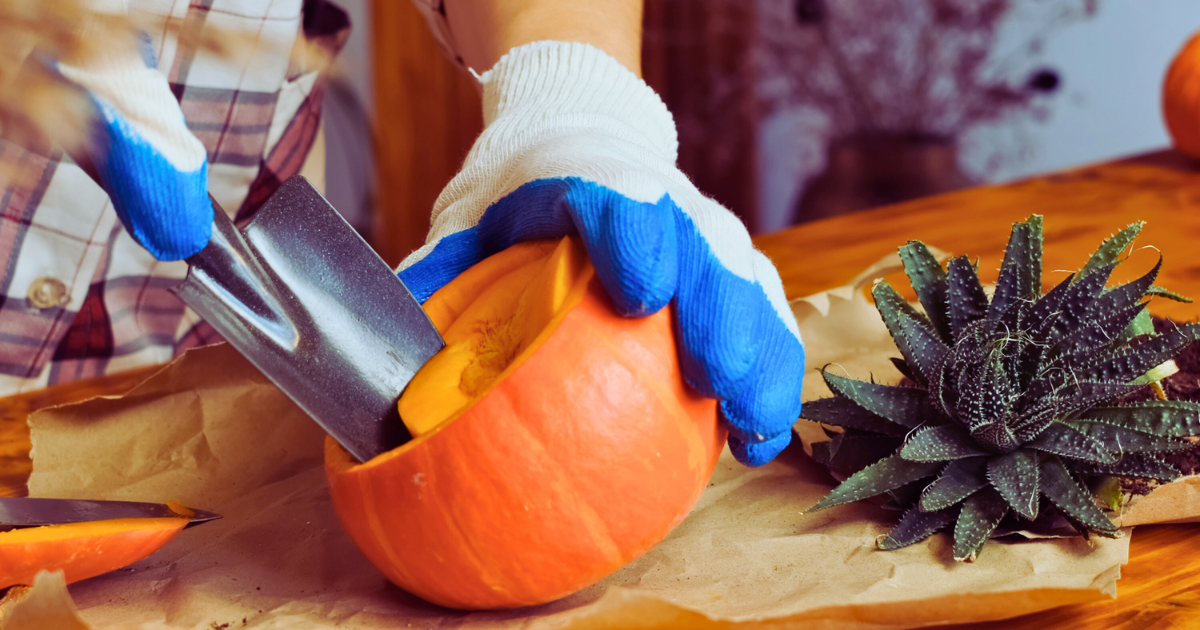 When October rolls around, it's time for Halloween Spooktacular Weekends at Jellystone Park™ Pelahatchie! And what's more iconic than pumpkins? Sure, carving Jack-O'-Lanterns is a classic activity during our festivities, but there are so many other ways to use pumpkins. In this blog, we'll explore some alternative, and equally delightful, ways to use this versatile squash.
Five Alternative Ways to Use Pumpkins
#1 Pumpkin Planters – A Natural Touch
Turn your pumpkin into a charming planter. Hollow it out, fill it with soil, and plant some seasonal flowers. It's an eco-friendly and visually stunning way to display your favorite autumn blooms.
#2 Bird Feeders – For the Birds
Cut your pumpkin in half, scoop out the insides, and hang it from a tree branch. Fill it with birdseed and watch as your avian neighbors come to visit. It's a delightful way to connect with nature.
#3 Pumpkin Pancakes – A Breakfast Twist
Who says pumpkins are just for pies and lattes? Use some pumpkin puree to make scrumptious pancakes. Add a sprinkle of cinnamon and a swirl of maple syrup for a breakfast that's a stack above the rest.
#4 Roast the Seeds – Snack Time!
Don't discard those seeds when exploring ways to use pumpkins! Clean them, season them, and roast them for a crunchy, nutritious snack. They're perfect for snacking during a movie night or sharing around the campfire.
#5 Pumpkin Smoothies – A Healthy Sip
Blend pumpkin puree with some banana, yogurt, and a dash of cinnamon to make a nutritious smoothie. It's a refreshing and healthy way to enjoy the flavors of the season.
Pumpkins are more than just a canvas for your carving masterpiece. From planters to bird feeders, pancakes to smoothies, and even roasted seeds, the ways to use pumpkins are endless. So, as you enjoy the Halloween Spooktacular Weekends at Jellystone Park™ Pelahatchie, remember that when it comes to pumpkins, the sky's the limit.
Unearth More Fun During Halloween Spooktacular Weekends