Everyone needs to escape the dreary, damp winter weather at some point, especially during these cold, darker days. What you need is something different, fun and active with great winter camping in Pelahatchie.
Enjoy these three great activities, with enough action to keep you warm to your fingertips: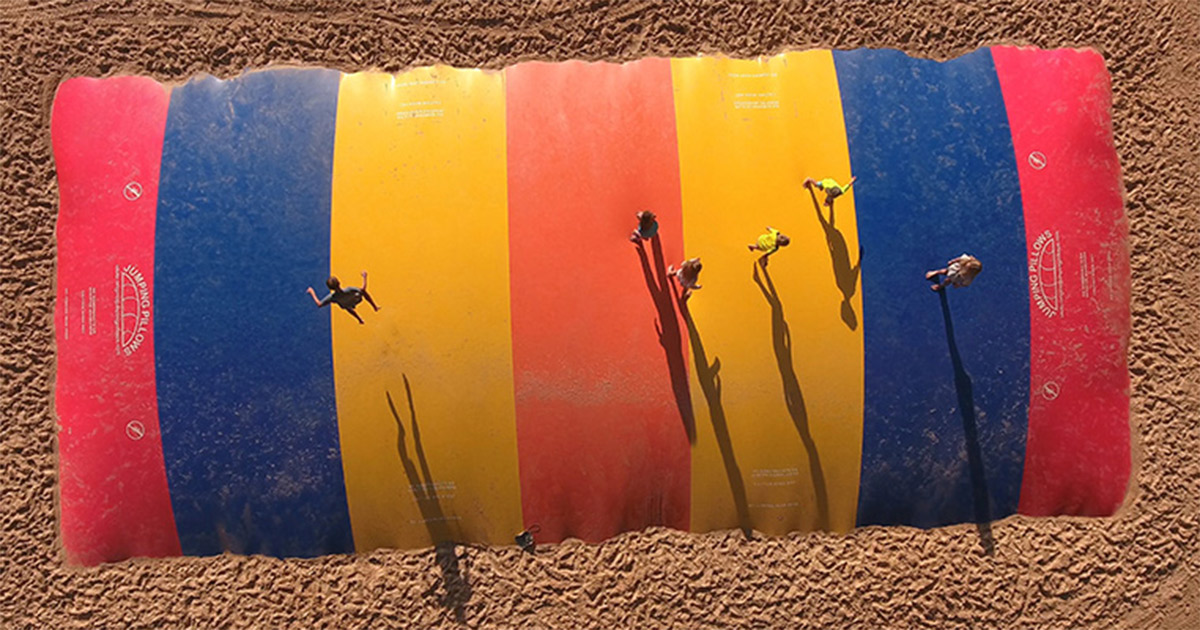 1. GA GA Ball Pit
Think dodge ball inside a pit, with one small twist…you cannot use your hands! If you're a kick-ball veteran or a soccer player this will appeal to you, but it's great fun all around regardless of one's kicking skills. If you're new to GA GA Dodge Ball, here's the short version – it's played inside a four-foot deep octagonal pit, where you do your best to avoid getting struck by a kicked ball. It's played inside a 15-foot by 15-foot area. In other words, regardless of the temperature you're guaranteed to have a great time while keeping warm!
2. Human Foosball
Have you ever played regular foosball? Who hasn't! With Human Foosball, the field is about 32 feet long by 16 feet wide, with rods stretching across the field. Players hold on to the rods in set positions. The number of players varies, but it closely follows the traditional setup. For a fun game you'll probably want at least 10 people. This game is a great way for large families, youth groups, birthday parties, and so on to bond. The more, the merrier!
3. Jumping Pillow
Whether you're age 3 or 63, our inflatable jumping pillow is the best, year-round, family fun. Our jumping pillow is a huge, 30' by 60', air-filled pillow, which is permanently installed in the ground. It can hold many jumpers at once, which makes it fun and interactive. It's kept inflated by a quiet motor and fan. You'll enjoy bouncing away the winter doldrums, each and every day while you play!
Two more great winter camping activities in Pelahatchie
Even though our RV resort is a great fun-filled family destination, not all park visitors have kids in tow. If you're looking for a competitive game of tennis or a more leisurely activity like mini-golf, you're in luck! Our brand-new putt-putt (16-holes) and two tennis courts are just what you need!
Contact us now for your great winter camping in Pelahatchie, today!