Fall Camping
As the end of summer approaches, many people think to put away their bathing suits and get out their coats and sweaters. But, you can keep summer going a little longer when you book a fall camping trip to Jellystone Park™ Pelahachie. Fall temps stay in the 80s all through September and into October in Pelahachie, Mississippi.
That means you and your family don't have to make any changes to your outdoor family fun and activities. Do you love the pool or splash park? Pack your bathing suit and jump in! Is your idea of family bonding time a relaxing day at Palahachie Lake waiting for that fishing bobber to dip below the water? We've got cool breezes off the lake, and plenty of sunshine left to real in a fall camping trip to remember.
Still Warm but Not Too Hot
It may be warm enough to have a splashing good time. Still, the fantastic thing about fall camping at Jellystone Park™ Palahachie is that the weather is just cool enough to enjoy the other exciting outdoor amenities like our jumping pillow, mini-golf, gaga ball pit, tennis court, and more.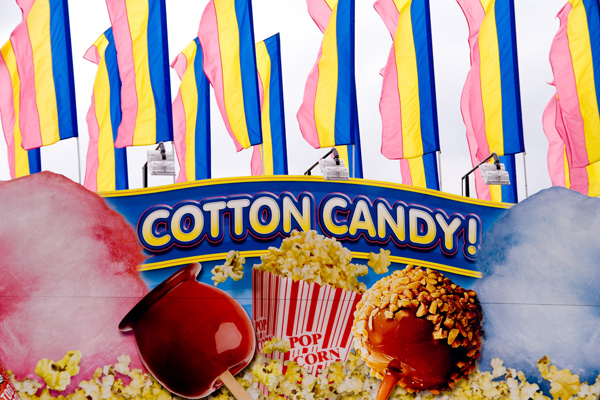 What's Fall Camping Without a Fall Carnival?
Speaking of having a blast this fall, if you haven't booked your site for our Fall Country Carnival weekend, what are you waiting for? From September 24th – 26th, you and the whole family can enjoy an old-fashioned carnival with games, food, and crafts.
Visit our Theme Weekends Page For even more fall events!
September Campfire Recipe
Fall and caramel apples are like peas, and ca-…you get the reference. So try this caramel apple twist on the classic s'mores on your next fall camping trip to Jellystone Park™ Palehachie.
Ingredients:
Apples, cored and sliced into rounds
Graham crackers
Marshmallows
Caramel Sauce
Favorite caramel apple toppings (nuts, mini M&Ms, white chocolate chips, milk chocolate chips, etc.)
Directions:
Place an apple slice on top of half a graham cracker. Toast a marshmallow and place it on top of the apple. Drizzle with caramel sauce and sprinkle your desired toppings on top. Lastly, enjoy this fall camping treat!
All the fun of fall camping with exciting extended summer weather!