Do you have an upcoming family reunion or special event that you need to host? Well then look no further than Jellystone Pelahatchie for your very own RV rallies! RV rallies can be a great and enjoyable way to reunite with family and friends.
Whether your RV rally group or club is reuniting for a reunion, birthday, troop outing, or any other type of celebration, Jellystone Pelahatchie is the perfect place for your group.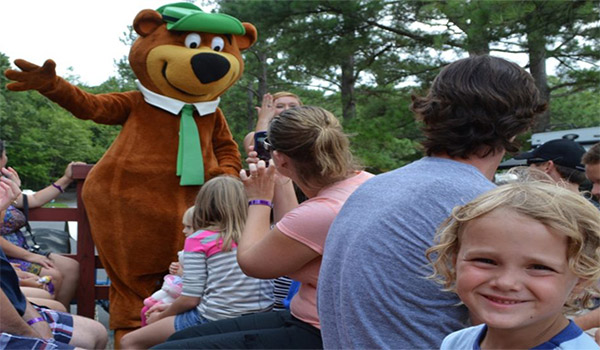 Why chose Jellystone Pelahatchie for Your Group Camping Needs?
Pelahatchie's numerous activities and first-rate amenities are sure to keep your group engaged, enthusiastic and excited about your event. From our pool to Foosball, and new tennis courts and mini golf, dodge ball, fishing, and so much more, our group activities and special amenities make Pelahatchie a great group camping destination.
Jellystone Pelahatchie is your ideal home-base to host all of your activities and events.
Pelahatchie RV Rallies
You will find that our accommodations, amenities, activities and attentive staff will make your RV Rallies as unforgettable as you're imaginable. RV Rallies are first rate at Jellystone Pelahatchie, and you are cordially invited to book your upcoming group camping trip at our premier RV park.
Come learn why many before you have trusted us to provide an unsurpassed and memorable experience for their RV Rallies. Book your next rally or event, today.