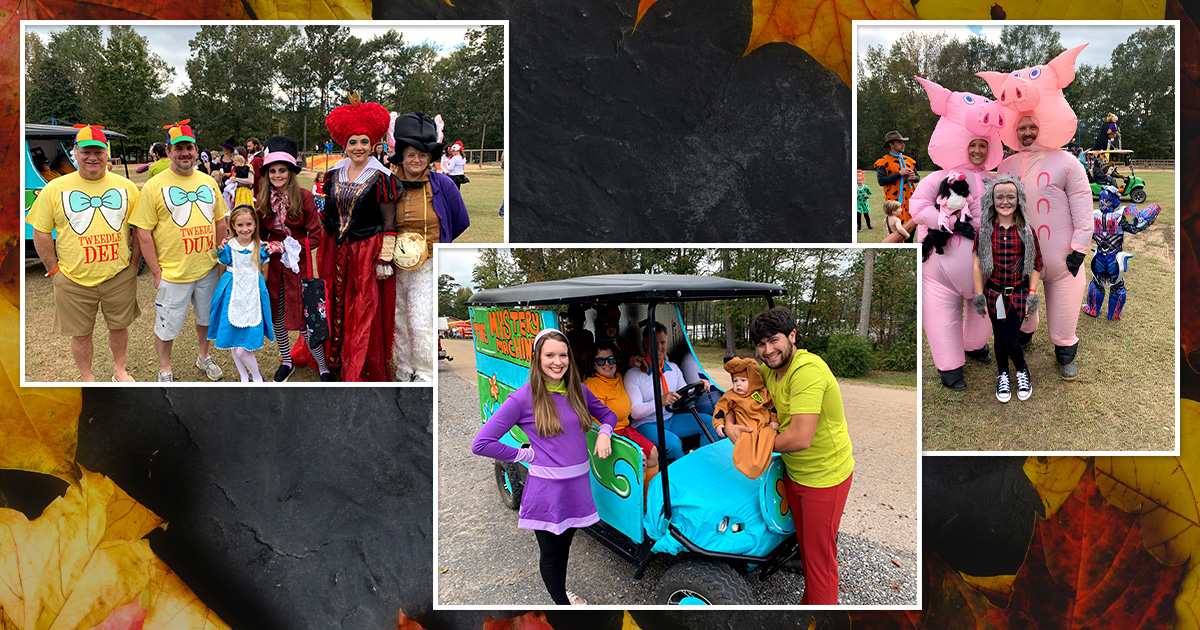 The leaves are turning, the nights are getting cooler, and there's a hint of magic in the air. It can only mean one thing: Jellystone Park™ Pelahatchie's Halloween Spooktacular Weekends are just around the corner! Starting the weekend of September 29th, we're celebrating for five weekends straight, and we know that many of our guests are already brainstorming their family Halloween costumes. To help you stand out in our costume contest (and maybe win some gift cards!), we've compiled a list of ten delightful family costume themes:
Dress to Impress With Family Halloween Costumes
1. Camping Crew: Dress as various camping items – a tent, a campfire, a marshmallow, and a s'more!
2. The Wizard of Oz: From Dorothy and Toto to the Scarecrow and the Tin Man, journey down the yellow brick road together.
3. Classic Monsters: Dracula, Frankenstein, the Mummy, and the Werewolf make a timeless family Halloween costume ensemble.
4. Nautical Family: Sail into the contest as a captain, sailor, mermaid, and even a cute little octopus or crab.
5. The Solar System: Have each family member represent a different planet, the sun, or a shooting star.
6. Jungle Explorers: Parents as explorers, kids as wild animals, and maybe a pet as a slithery snake!
7. Board Game Bonanza: Choose your favorite board game and dress up as its characters or pieces. Monopoly, Candy Land, or even Chess!
8. Fairy Tale Favorites: From Goldilocks and the Three Bears to Little Red Riding Hood and the Big Bad Wolf, the options are endless.
9. Superhero Squad: Mix and match your favorite superheroes or create your own superhero family with unique powers.
10. Farm-tastic Family: With parents as farmers, kids can be adorable animals like chicks, cows, or pigs. Don't forget the tractor!
Picking the perfect family Halloween costumes is just the start of the excitement at Jellystone Park™ Pelahatchie. From our Magic Pumpkin Patch to Haunted Trails and Glow Ghost Rides to trick-or-treating, there's an activity for everyone. And with your coordinated costumes, you might just become the park's star attraction! So, gear up, prepare for a howling good time, and create memories to cherish. Book your October weekend with us and dive into the Halloween magic!
Gourd Times Await