Gee whiz! A couple of weeks ago we actually had a minute or two of SNOW! And now Splash Park Season is here. It's time to get out the swimsuits and flip-flops because March 1st is the beginning of Day-Use Pass Season.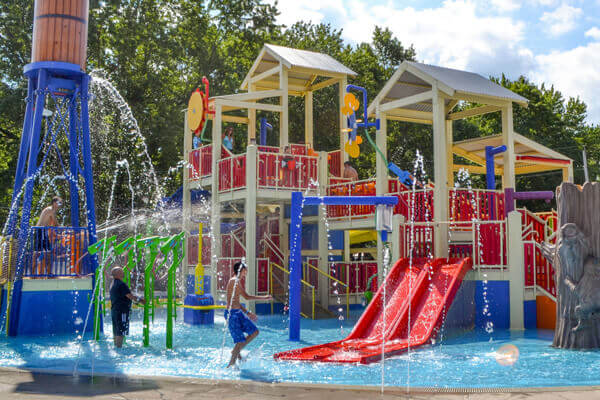 Day Use Passes
Want to invite a friend to visit you while you stay at Jellystone Park Pelahatchie? You can! The Day Use Pass gives your friend access to all park facilities including the splash park, Pelahatchie Lake, mini golf course, planned activities, cafe, shopping and more.
Day Use Passes are available during Peak Season (March 1 – October 31) except for Holiday weekends and certain Saturdays. You may not have enough room in your RV for the whole crew to sleep over, but there's always plenty of room in the park for folks to have fun. Check the rates and details here. Sorry, no Day Passes for extra doggies!
Golf Cart Rentals
Roll around in style in a Standard or Limo Golf Cart. The kids can move pretty fast, Mom and Dad, but you can keep up with them easily when you rent a golf cart. Two-night minimum during Peak Season (March 1 – October 31) and a three-night minimum during Holidays. Click to check the rates and all the particulars.
Not Just for Kids – Grownups Love Yogi on the Lake for Special Events
Just recently, the new Mr & Mrs Billy P got married right here at Jellystone Park Pelahatchie.
~ Billy P says on Facebook, "We held our wedding there on February 6th. The staff was amazing. They made it a wonderful and memorable day. They all went above and beyond to make it a very special day for us. Y'all go spend some time at Yogi (on the Lake) this summer."
You can arrange your own special event when you reserve the Yogi Bear Pavilion or the Boo Boo Pavilion. Both pavilions have views of the lake and rentals are good for the entire day.