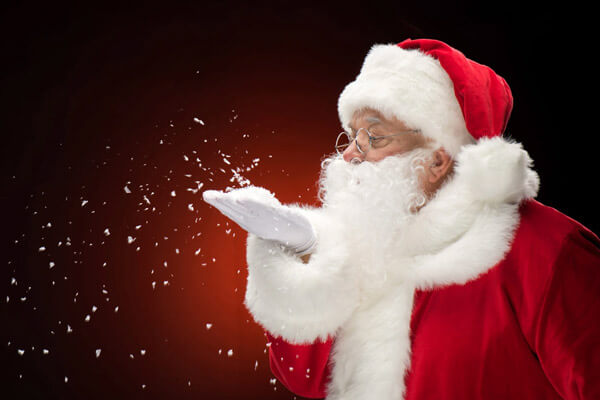 Santa Claus knows how to get into your RV anyway.
Join us this December for holiday fun every weekend through the end of the year at Jellystone Park. Bring the kids, bring the doggie too for pictures with Saint Nick himself. Decorate cookies with Mrs. Claus, sing Christmas carols on the Sleigh 'Hey' Ride, enjoy story time with one of Santa's elves, watch movies and drink cocoa under the stars.
Jingle All the Way – Dec 4-6
It's Beginning to Look a Lot Like Christmas – Dec 11-13
Holly Jolly Christmas – Dec 18-20
Christmas is Here – Dec 24-27
A Christmas Getaway
The kids are eager for a Christmas vacation, but worried that Santa Claus won't find them because the RV has no chimney. Here's good news for the kiddos – the Jolly Old Elf CAN get in (after they are asleep, of course) because you, Mom and Dad, are going to leave him a key.
That's right. Just rummage around in the junk drawer until you find an old key that doesn't open anything – certainly NOT the RV – and explain to the little ones that it's a magic key and it came with the rig especially for this occasion.
And then, on Christmas Eve, show them how you are leaving the special magic key in a special place that only Santa knows about.
Once they are asleep, you can decorate the RV, wrap the gifts, and break out the eggnog.
A Gift for the Grown-Ups
Save a buck for more holiday shopping with our Free Golf Cart offer! Take advantage of our ALLIN promo code and with a two-night reservation, your golf cart rental is free, while supplies last. Only good at time of reservation.
December is very busy at Jellystone Park because all of Santa's Little Helpers want to visit. Reserve Now