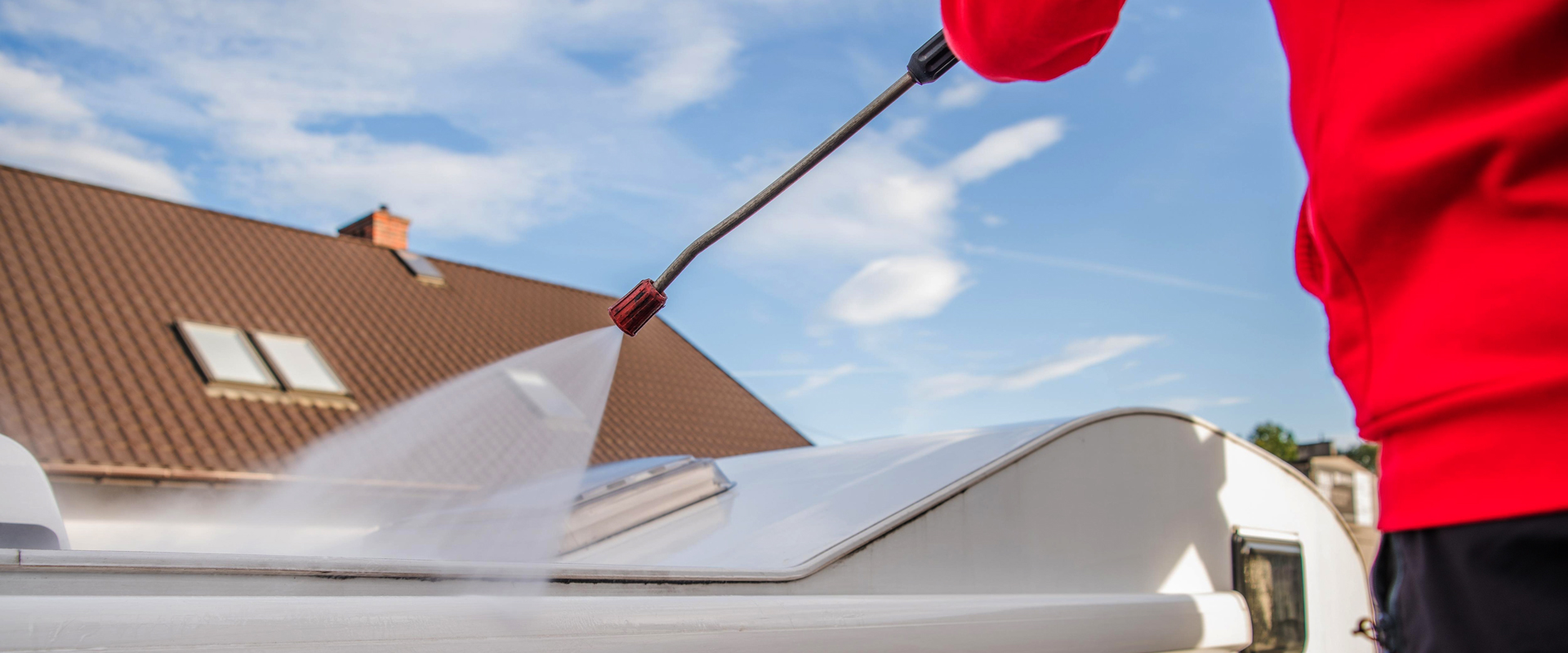 RV Spring Cleaning
Spring is just around the corner, which means two things. One, it's time to do some RV spring cleaning. And two, Peak Season at Jellystone Park™ Pelahatchie is underway. So you and the family can enjoy all the amenities, activities, and events the park has to offer, including the swimming pool, Splash Pad, Theme Weekends, and so much more!
Are you ready for a whole new season of camping with Yogi Bear™ and friends? Have you adequately prepared your RV for another fun adventure? If not, here are some tried and true RV spring cleaning tips to get your rig all set for the fun!
Try These RV Spring Cleaning Tips
Tip #1:
Especially if your RV has been sitting dormant for the winter, follow the necessary steps to de-winterize and sanitize your water system.
Tip #2:
Clean your RV's exterior. Start from the roof and work your way down to avoid redoing any sections.
While washing the roof and sides, take note of any leaks or damages and repair as needed.
Tip #3:
Besides taking care of exterior fixes, follow through with routine maintenance, including checking out your tires.
Tip #4:
A deep clean of the rig's interior is also a part of RV spring cleaning. This includes thoroughly disinfecting surfaces in the kitchen and bathroom, vacuuming and mopping the floor, and dusting. Wash curtains, wipe down blinds, and put fresh sheets on your bed.
Tip #5:
Along with deep cleaning comes decluttering. Unload items that have no use and simply hog space. List any gear or supplies you need for the upcoming camping season and stock up.
Whether your RV was in storage all winter long or used regularly, either way, it's a good idea to get your rig in tip-top shape with RV spring cleaning and ready for brand new camping adventures! Of course, you don't have to have an RV to stay at Jellystone Park™ Pelahatchie. Choose between a huge selection of cozy cabins or go for our tent sites, including our newest option, Premium Tent Sites.
Book Your Spring Break Stay Today