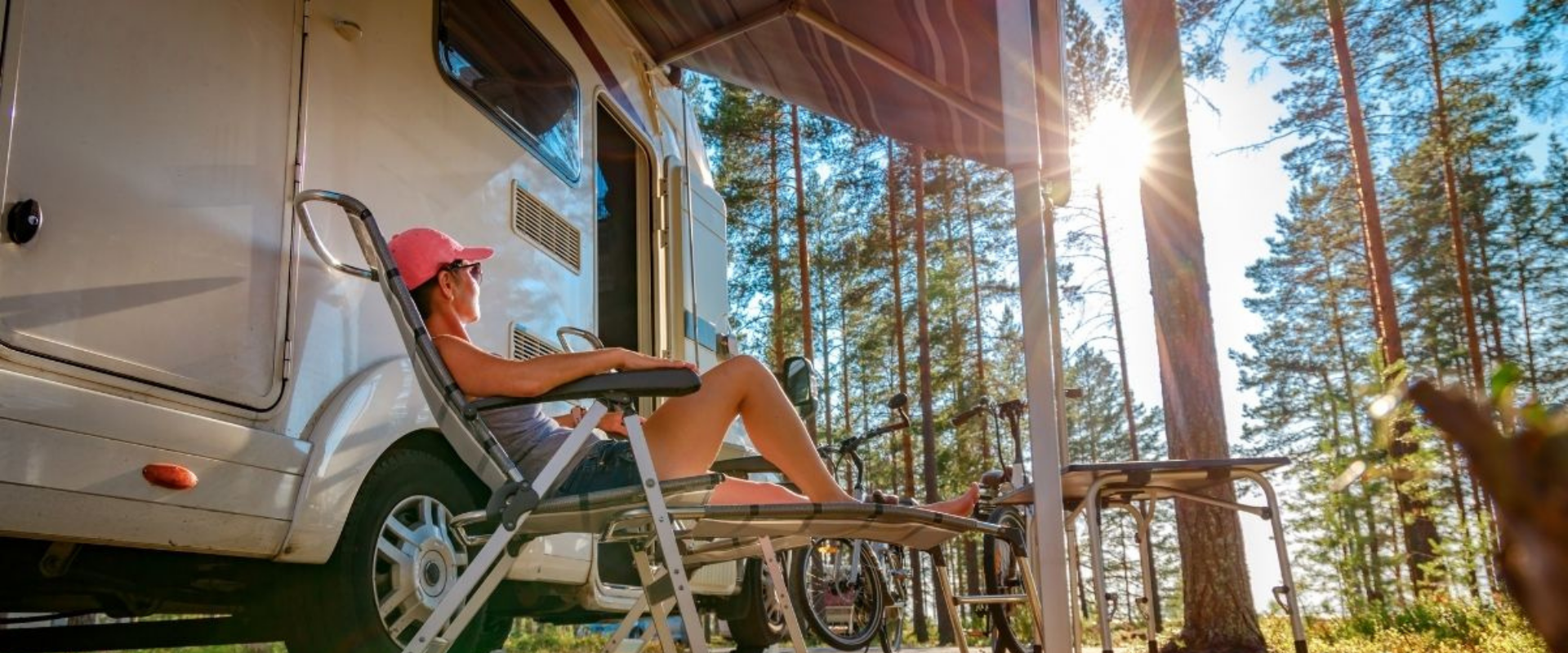 Jellystone Park™ Pelahatchie offers all sorts of ways you and the family can have fun in the sun this summer and still stay chill! From water activities to refreshing, sweet treats at the Cartoon Cafe, there are countless amenities and activities to stay cool your entire stay! But what about ways to keep cool in your RV or tent?
At Jellystone Park™ Pelahatchie, all RV sites and tent sites come complete with electric service to run your air conditioner or fans throughout the day. But for efficient cooling, consider adding a tip or two from the following lists:
How To Keep Cool In Your RV
1. Park under shade
While this may sound like an easy fix, sometimes finding a shady spot is impossible. But if you can get away with partial shade, situate your RV so the refrigerator vents and the A/C unit are covered. Also, try to park your RV so the largest windows receive the least sunlight.
2. Use reflectix
One of the most often utilized (and relatively affordable) methods to keep cool in your RV includes the use of Reflectix. Reflectix is a double-sided reflective film with air bubbles in the middle. It reflects heat and works as an insulator to keep cool air inside and heat outside. You can find rolls of Reflectix in big-box hardware stores. Cut to fit windows, skylights, and even the inside of cabinets, whatever is facing the sun.
3. Cook outside
Another easy (and fun) way to keep heat out of your RV is to cook outside. Plan a few meals to grill outside or cook over the campfire.
4. Close your windows in the morning
Keep cool morning air inside as long as possible by leaving windows and vents closed and minimizing the number of times you open and close the RV door.
Ideas To Keep Cool In Your Tent
1. Take your tent down during the day
Heat builds up inside your tent throughout a warm, sunny day. As tedious as it may sound, breaking down your tent each day and setting it back up before the sunsets will keep your tent cool, especially if it's stored in a cool, shaded area during the day. Some campers have even kept their folded tent on ice!
2. Open all vents doors, and remove the rain flaps
Allow air to circulate inside your tent. If your tent has mesh to protect you from bugs, even better. You can leave your doors and vents open as long as rain isn't forecasted.
3. Opt for a fan
Use a camping fan with an extension cord, or for primitive campsites, use a battery-operated fan. Fans that can hang from the ceiling or clip to tent walls are super convenient, along with oscillating fans. (Note: Whether you camp in a standard premium tent site at Jellystone Park™ Pelahatchie, you'll have access to a 20-amp electric hookup.)
4. Sleep on top of your sleeping bag
Pack sheets for everyone in the family, just in case it gets uncomfortably warm at night. Instead of crawling into your sleeping bag, sleep on it and cover up with a sheet.
There are many ways you and the family can keep cool in your RV or tent when you camp with us at Jellystone Park™ Pelahatchie! By minimizing sun and heat exposure, you can significantly increase the comfort level inside.
Relax and Chill This Summer Camping Season!
Book Your Cool Summer Getaway Today