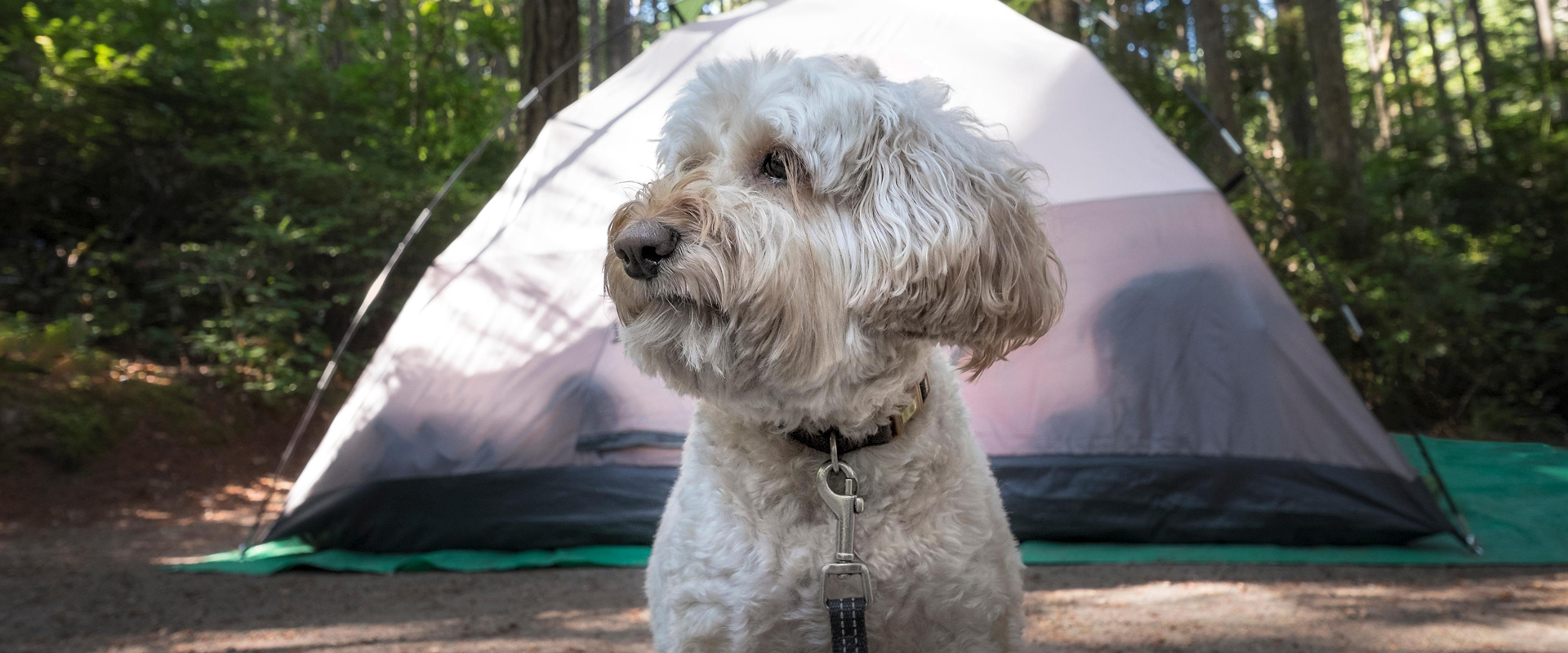 Camping Etiquette
Escaping from the daily grind on a camping trip to see your pals at Jellystone Park™ Pelahatchie is a great way to disconnect, unwind, and spend time with the family. Other folks camping nearby feel the same way and are looking forward to their getaway as well. To ensure that your camping neighbors enjoy their next vacation to Jellystone Park™ Pelahatchie just as much as you and the family, Yogi Bear™ wants to make sure all campers are familiar with basic camping etiquette.
Basic Camping Etiquette
Be Mindful of Other Occupied Campsites
A campsite is like your home away from home. Other campers feel the same way and consider it intrusive when people cut through. While it may save time to walk through another's campsite to get to the pool or bathrooms, be polite and simply walk around. If you are camping with your kids, make sure they follow this simple rule as well. Pass along proper camping etiquette to the next generation.
Take Care of Your Furry Family Members
Camping is even better when you bring along Fido, and Jellystone Park™ Pelahatchie is pet-friendly! We require that all pets be on a leash at all times, except when using our Canine Corral fenced-in dog park. And, of course, clean up after them. It's never fun to step into a pile of doggie doo.
Practice Campfire Safety
Quite possibly, the most important of the camping etiquette rules is this one. To ensure the safety of your family and other campers, don't leave your fire unattended, and be sure your fire is completely out and not smoldering. For your convenience, we sell firewood at our Ranger Station!
Note: We do not allow outside firewood due to harmful forest pests such as emerald ash borer, thousand cankers disease, giant African land snail, and sirex woodwasp that occur in many nearby states. Bringing potentially infested firewood into Mississippi threatens the health of Mississippi's trees.
Keep Your Campsite Tidy
While a clean campsite looks aesthetically pleasing, the tidiness serves a greater purpose. Rodents, birds, and bigger critters are just waiting for the opportunity to rummage through your site, especially if food and trash are plainly sitting outside. Therefore, properly dispose of any trash and lock away food to prevent bigger messes and uninvited critters. Also, when you are packing up, check for trash, including any that was thrown in the fire ring.
Observe Quiet Hours
Campgrounds typically set their Quiet Hours after 10:00pm and before 7:00am or 8:00am. Our Quiet Hours are 10:30pm – 8:00am daily. And while this period doesn't mean campers must be in their tent, RV, or cabin sound asleep, it does mean that some are and deserve that time to rest up for another day of adventure! Folks still enjoying the night sky and visiting with friends and family can continue to relax around their campfire but should avoid loud conversations and music.
Slow Down
You're on vacation, remember. When driving through our camp-resort, keep the speed no more than 9½ mph. The campground is full of children having fun, and those children are not always paying attention to their surroundings. Drive slowly and be aware that kids or dogs can appear out of nowhere.
Be A Good Neighbor
Ultimately, having proper camping etiquette simply means being a good neighbor. Following posted rules combined with mindfulness is the best way to demonstrate proper campground etiquette. You can learn about the General Campground Guidelines at Jellystone Park™ Pelahatchie here.
Make New Friends on Your Next Camping Getaway!