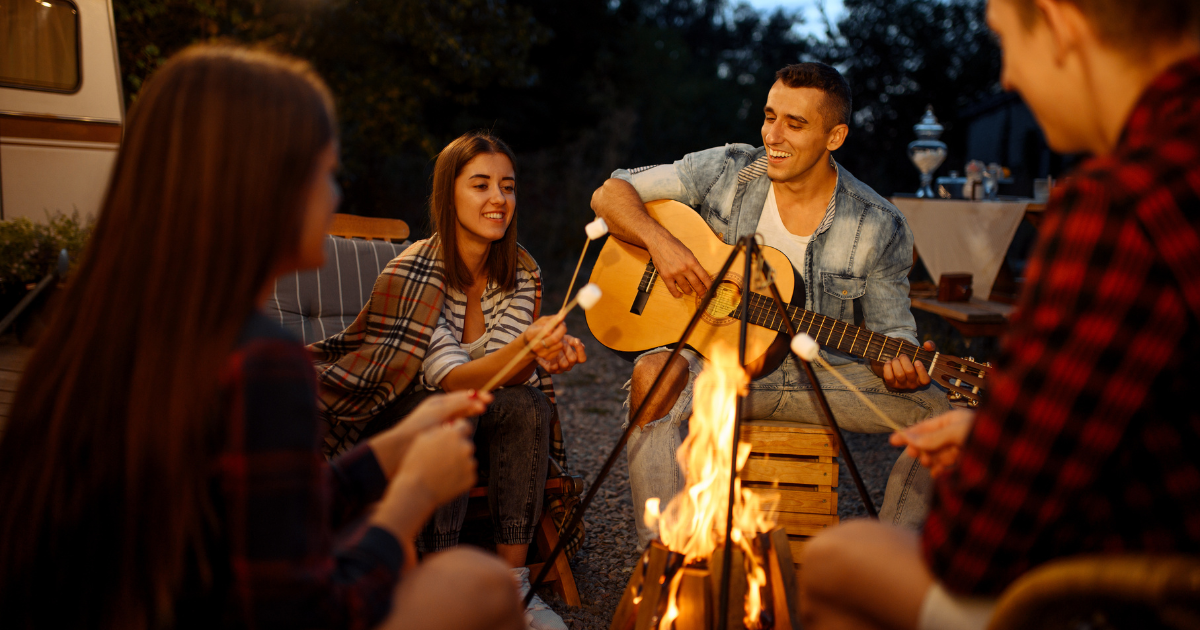 Experience the Seasons at Jellystone Park™ Pelahatchie
What's your favorite time of year to go camping with your family? Jellystone Park™ Pelahatchie is a year-round destination that offers plenty of activities and events for visitors to enjoy, no matter the season. Whether you're a fan of summer swimming, fall foliage, winter wonderlands, or springtime adventures, there's always something to look forward to.
Let's take a closer look at some of the seasonal activities and events campers can enjoy throughout the year at our park. Whether you're looking for outdoor adventures, family-friendly activities, or seasonal festivities, Jellystone Park™ Pelahatchie is the perfect year-round destination for families.
What to Expect at Our Year-Round Destination
Summer Fun
During the hot summer months, Jellystone Park™ Pelahatchie is the perfect destination for families seeking fun in the sun. Visitors can take a refreshing dip in the swimming pool or rent paddle boats to explore Lake Pelahatchie. The park's splash park, sports courts, mini-golf course, and jumping pillow are just a few of the other outdoor activities that families can enjoy together. And what's better on a hot day than some delicious ice cream? Be sure to stop by the Cartoon Cafe for a sweet treat and some cooling relief.
Fall Festivities
As autumn arrives, the park transforms into a magical fall wonderland with beautiful fall foliage and an array of seasonal activities. Families can take a stroll through the park to admire the changing colors of the leaves or rent a golf cart for a fun and easy way to explore. In addition to the natural beauty of the season, the park also offers Halloween-themed activities and events, including pumpkin decorating, costume contests, and trick-or-treating. Whether you're seeking outdoor adventures or spooky shenanigans, Jellystone Park™ Pelahatchie is the perfect year-round destination for families.
Winter Wonderland
The holiday season is a magical time at Jellystone Park™ Pelahatchie, with many festive events and decorations. Visitors can enjoy Christmas crafting, caroling, cookie decorating, and even a visit from Santa Claus himself. Cozy up in one of the heated cabins, or bring your RV or tent to enjoy the holiday season with family and friends and a cup of cocoa around the campfire.
Springtime Adventures
As the weather begins to warm up, Jellystone Park™ Pelahatchie welcomes visitors with various spring time activities. The park's nature trails are perfect for hiking and bird-watching, and visitors can also enjoy fishing and boating on the lake. The park also hosts an Easter egg hunt and other spring-themed events. Spring can be a tricky time to camp with changing weather patterns, so it's important to be prepared.
Escape to Jellystone Park™ Pelahatchie Any Time of the Year
No matter the season, Jellystone Park™ Pelahatchie is the ultimate year-round destination for families seeking outdoor adventure, family fun, and seasonal festivities. From summer swimming to fall foliage and winter wonderlands to springtime adventures, Jellystone Park™ Pelahatchie offers a wide range of activities and events that are perfect for campers of all ages.
Book Now and Make Memories for Every Season