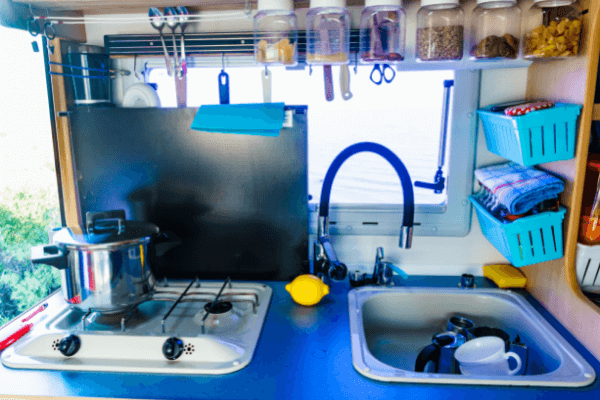 Welcome to Jellystone Park™ Pelahatchie, also known as Yogi on the Lake! You've found one of the best summer destinations in Mississippi, and Yogi Bear™ and Boo Boo™ can't wait to meet you and your kids! Neither can we!
Set beside a lake and having a swimming pool and a splash park to boot, our family-friendly resort park is the perfect way to cool off under the Mississippi summer sun. Following are tips for first-time RVers but remember that if you don't have an RV or they're just not for you, we have cabins and tent sites, too!
A Record-Breaking Summer!
Industry analysts are predicting that Summer 2021 will be the second-biggest year ever for new RVers. There are several reasons:
People are really excited to get back out and enjoy the outdoors.
The resurging economy means families have more money to spend.
RVs offer the benefits of camping without the hassles.
Travel by RV enables flexibility and spontaneity. If the weather is bad in Location X, you can just gas up and head to Location Y! Looking to extend your escape from the everyday? You've already got a mobile motel!
RVs offer families privacy and choices that motels and lodges don't.
Packing for Your First RV Trip
If you're a veteran RVer, you've already got your routine down, but for first timers who've just purchased an RV or will be renting one, we'd like to share some tips about what and what not to pack that will enhance your enjoyment while on vacation.
The key is to pack what you need but not overpack. For your kitchen needs, the following are important if you're cooking your own meals:
Cooking and eating utensils
Pots and pans, potholders
Stackable plates and bowls
Measuring cups and spoons, knives, cutting board
Aluminum foil, plastic wrap, and food-storage containers
Dish soap, sponges, scrubbers, paper towels and napkins
Trash bags
Some people like stocking up on food beforehand, but if you have the option to shop at your destination, that can save space in the RV.
Then there are your bed and bath needs:
Sheets, blankets, and pillows
Towels and washcloths
Tissues, laundry detergent
Bag and flip flops for shower houses
Toiletries (Don't forget toothpaste and toilet paper*!)
*Toilet paper that's safe for RV sewer systems is available at RV, Camping, Marine, many big box stores and online.
The other general packing category concerns your camping and RV needs:
Flashlights, headlamps, lanterns, spare batteries
Refillable water bottles
Sunscreen and bug repellant
Camp chairs
Entertainment: books, cards, board games, tablets, etc.
Gear for activities you'll be doing (fishing, hiking, swimming, etc.)
It's easy to overpack when it comes to clothing. You'll probably be doing laundry for any stay longer than a weekend, so you don't need a change of clothing for every day you'll be gone. Plan around the expected weather and laundry runs so that you'll always have a clean change of clothes but won't be overstuffing storage.
Finally, there are things you shouldn't bring in order to save space and weight:
Heavy tools (just pack what you might need for minor maintenance and repairs)
Large kitchen appliances
Bulk food (if you're doing your own meals, plan them out instead)
Firewood. Bringing wood from your own woodpile is convenient, but to combat the spread of invasive species, more and more campgrounds are allowing only firewood from the local area.
With all the above information, you should be set to go, and as you spend more time RVing, you'll fine-tune things to your particular needs and preferences. If you have any questions, though, don't hesitate to ask!