When people want to escape the cold of winter weather, they load the family into the RV and head for someplace warmer, like Jellystone Park Pelahatchie. Our fish like to be comfy too, but they live in a lake…so where can they go?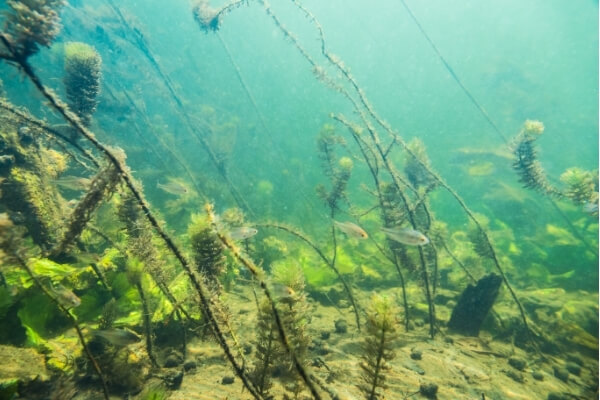 Fish Are Hibernating
Although it doesn't usually get cold enough for our lake to ice over, it COULD. And when that happens – or even when it occasionally gets darn cold – the warm water at the surface of the lake gets pushed down, down, down by the layer of ice or extra-cold water on top. The fish gather in groups near the warmer muddy bottom of the lake.
Like many people, fish tend to be less active in the cold. As cold-blooded creatures, their metabolism dips when temperatures take a dive. In this resting state, fishes' hearts slow down, their needs for food and oxygen decrease, and they move about very little.
That's why the fish aren't biting as much in winter. Now you know!
Yogi Bear is Up & At 'Em
The fish are hibernating, but Yogi Bear isn't. He's wide awake and prowling around. You might encounter Yogi Bear when you're playing…
Mini-golf
Basketball
Tennis
GaGa Ball
Horse shoes
Yogi Bear might even try to steal your pic-a-nic basket while you're at the Ranger Station, hiking under the trees, or doing the laundry! So watch out. He's smarter than the av-er-age bear!
Does Your Li'l Cub Have a Birthday in January?
Yogi Bear and Jellystone Park Pelahatchie make birthday parties extra special with Pizza! Pirates! Plush Toys! and much more. Ask us about the Cindy Bear Princess Package and the Boo Boo Budget Package too.
Plenty of Fun at Jellystone Park Pelahatchie Whether the Fish are Biting or Not! Book Now!