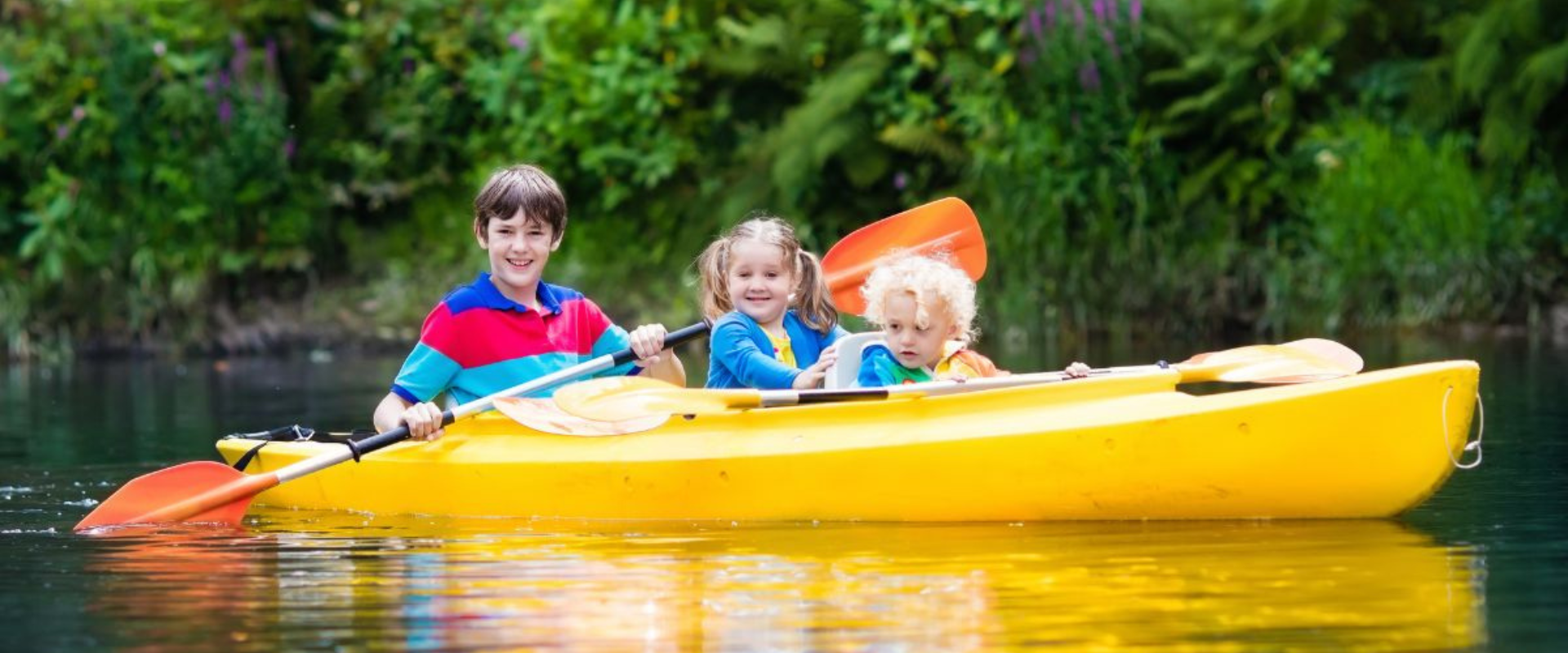 Nowadays, money is tight with rising fuel prices and groceries, and vacations may be the last thing on your mind. But you don't have to skip the vacation and sacrifice your family's well-deserved time off. There's a simple solution that allows you to have a fun and memorable break without breaking the bank. Plan a family staycation at nearby Jellystone Park™ Pelahatchie!
If you live in or around Rankin County, you don't have to travel far to experience a Mississippi camping adventure the family will absolutely love! Discover all the ways this staycation is the vacation destination the family will want to return to again and again!
Benefits of a Family Staycation at Jellystone Park™ Pelahatchie
A Low-Cost Way to Vacation
Probably the most obvious benefit of a family staycation is the low cost of travel. Staycations take the high-dollar travel expenses of getting to your destination and additional sightseeing travel costs out of the equation and leave you with all the fun of a vacation.
Jellystone Park™ Pelahatchie is a destination in itself with a variety of accommodations and all sorts of terrific amenities, daily activities, and planned theme events. All you need to do is bring the family, and we've got the rest covered.
Plus, we always offer ways to save when you stay with us throughout the year, and summertime is no exception. So check our Deals before booking a stay and take advantage of special offers.
You Don't Have To Do Extensive Planning and Packing
When you live close to your vacation spot, you can skip the days or weeks of planning. Traditional vacation planning (especially if boarding a plane) often includes making sure:
Items packed are permitted on the aircraft
Your luggage is within the weight limit
You have packed enough clothes for the length of the trip
When you staycation at Jellystone Park™ Pelahatchie, pack as little or as much as you like. If you need to wash any laundry during your stay, we provide facilities to get the washing done quickly so you can get back to your family staycation!
Pets Can Come Along For The Adventures
Also, you don't have to board your pets when staycationing with us. Jellystone Park™ Pelahatchie is Fido-approved! We welcome pets to camp with the family in our RV sites and pet-friendly cabins. Our park is a playground for pups to explore through the woods and along the lake.
You don't needto spend much money to have fun! A family staycation is a great way to save some money and still have an absolute blast with the kids (and the pup, too), especially when you camp at Jellystone Park™ Pelahatchie!
We Make Family Staycations Fun, Meaningful, and Memorable
Book Your Summer Staycation Today