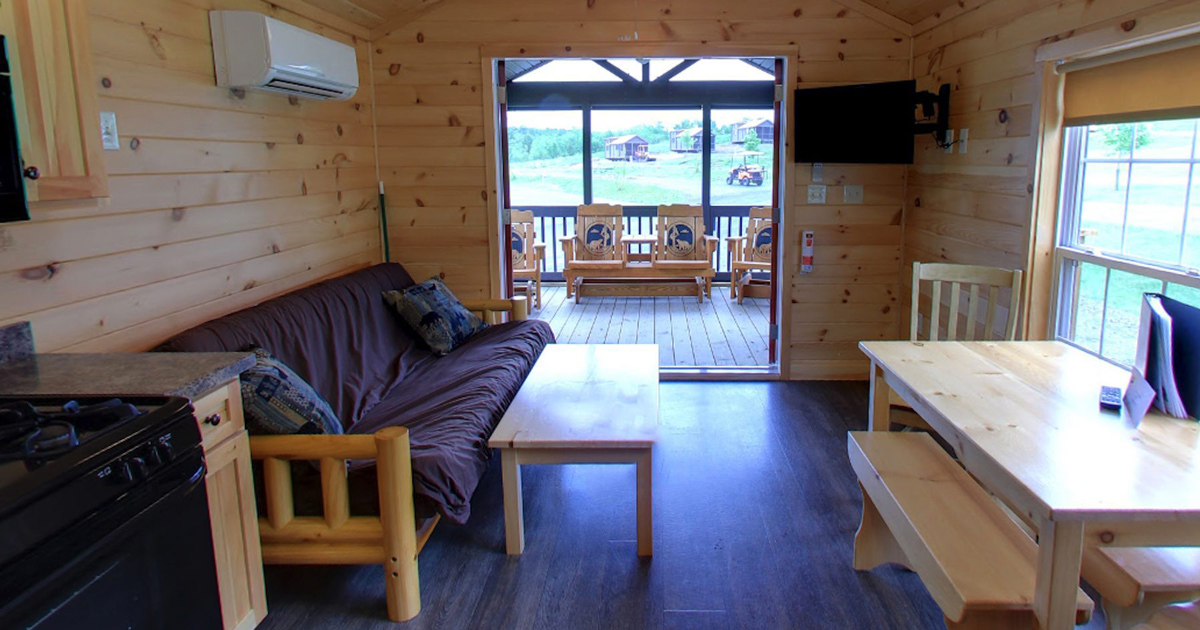 Who says you have to be an outdoor enthusiast to enjoy a camping trip? Whether you're a city slicker, a homebody, or simply prefer the comforts of indoor living, there are plenty of ways to have a blast in the great outdoors. In fact, camping trips can be a perfect opportunity to disconnect from the hustle and bustle of daily life, reconnect with loved ones, and create unforgettable memories.
4 Reasons Why You'll Love a Camping Trip
Experience the Great Outdoors in Style
Don't think camping is just for "roughing it" in a
tent
. At
Jellystone Park™ Pelahatchie
, you can choose from a variety of glamping options, from our
cozy Boo Boo™ Cabins to the spacious Lakeside Lodge
and
RV camping
too! With all the comforts of home in the middle of nature, you'll feel like a king or queen of the forest!
The Joy of Delicious Outdoor Meals
Cooking over an open flame can be a fun and tasty experience, even if you're not a master chef. Try simple things like roasting hot dogs or making s'mores with the kids. As a Plan B,
Jellystone Park™ Pelahatchie
offers a
Cartoon Cafe
where you can leave the cooking to the professionals and enjoy scrumptious meals like a country-fried steak breakfast and whole pizzas for the family at dinner time.
Laugh Off the Little Hiccups
Let's face it – not everything goes as planned on a
camping trip
. But that's part of the fun! Whether you get caught in the rain, can't start a fire, or forget to bring something essential, don't let it ruin your trip. Instead, embrace the adventure and find the humor in the experience. (And stop by the Ranger Station to stock up on what you need!) These little hiccups will make great stories and memories for years to come!
Gather your family, invite your friends, and make new acquaintances.
Enjoy group
activities
, like swimming in the pool, playing sports or games, and participating in
theme celebrations
. Socializing around the campfire, roasting s'mores, and sharing stories is a fantastic bonding experience. With so many opportunities to connect and make new friends, you'll leave the campground feeling like you're part of a bigger community.
Experience the Joy of Camping at Jellystone Park™ Pelahatchie
Don't let a lack of outdoor experience hold you back from enjoying a fun-filled camping trip. With comfortable accommodations, delicious campfire cooking, and various activities for all ages, Jellystone Park™ Pelahatchie is the perfect destination for families looking to escape the mundane and create wonderfully unique memories. So why not plan your next adventure today?
Discover How Much Fun Camping Can Be