So, your kids want to take an adventurous road trip along the way to meet Yogi Bear, but you don't have an RV to visit Jellystone Park Pelahatchie. That's OK!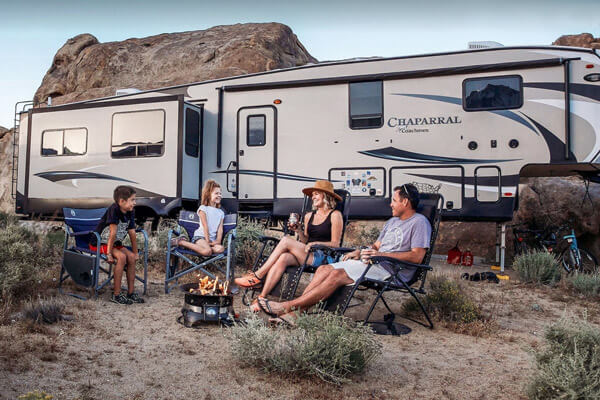 Rent an RV
Yep, renting an RV is the best way to find out if the RV life is for you. The process is easy, the rig will be immaculately clean, and the rental agent will tell you there are three types of RVs to choose from…
Class A Motorhomes are the biggest ones available. Probably not the best for your first RV experience unless you are used to driving a tour bus or a tractor-trailer.
Class B Motorhomes are camper vans. This means the bathroom and walking space is extremely tight. Your shower and toilet will be in the same space and the max sleeping capacity is typically two people.
Class C Motorhomes are built on the chassis of a truck or a van. They provide a good amount of space and come with multiple beds, dining table, and full bathroom.
Where to Rent
There are many options to explore:
Outdoorsy and RV Share are similar to AirBNB in the RV world. RV owners place their unused RVs up for rent and these sites manage the delivery and transaction for you. You can find all styles of RVs and price ranges to fit your budget.
GoRVing can help you find highly rated RV rental businesses in your area, in addition to giving you great insights about RVing.
Special License
In most states, RVs weighing under 26,000 pounds don't require a special license. But Class A RVs are the only ones that could potentially weigh more than 26,000 pounds, so if you plan on driving a Class B or C you should be fine. Double-check with your state's DMV just to be sure.
Know the Height of your RV
Very important! You may have to travel under bridges or highway overpasses. Don't get stuck!
Making a Reservation at Jellystone Park Pelahatchie or anywhere else
Yes, you need to reserve. RVs are big and won't fit in just anywhere. If the park offers pull-thru sites, always get that kind. Much easier to maneuver your rig in and out. Check our map to see the pull-thru sites.
Propane
Depending on your RV, your stove, hot water, and central heat may run on propane only. This means even if you are hooked up to electricity, without propane you will not be able to cook, take a hot shower, or stay warm in the winter. Filling up the propane in an RV can only be done by a professional and not all propane refill stations service RVs. It is imperative you know where you can fill up along your route or you could be hungry or freezing!
Multiple Destinations
Plan your route ahead of time and make sure that every place you plan to stop can accommodate RV parking. Depending on local regulations, Walmart, Camping World, Cracker Barrel, and many casinos allow RV Parking for several hours. These are great stops for tired drivers. Rest Areas and Truck Stops can be good options as well.
Hmmm…What Else?
Experienced RVer Chuck R says, "Practice driving with the RV. When you first get it, take the RV to an empty parking lot. Practice making turns and backing up. Take some cones (like the ones they use for soccer practice) and set them up as if it was a curb at an intersection. Be sure you can make left and right turns around the cones without hitting them. Also set them up and learn to back up without hitting the cones." More tips and words of wisdom from the RV community right here.
If you don't know what to pack, here's the scoop. But don't worry because The Ranger Station right here at Jellystone Park stocks everything you need anyway!
Yogi Bear, Cindy Bear, and Boo Boo are excited to meet you at the swimming pool, the splash park, or the Sandy Beach. Have the best vacation ever! Reserve now or call us at (601) 854-6621.