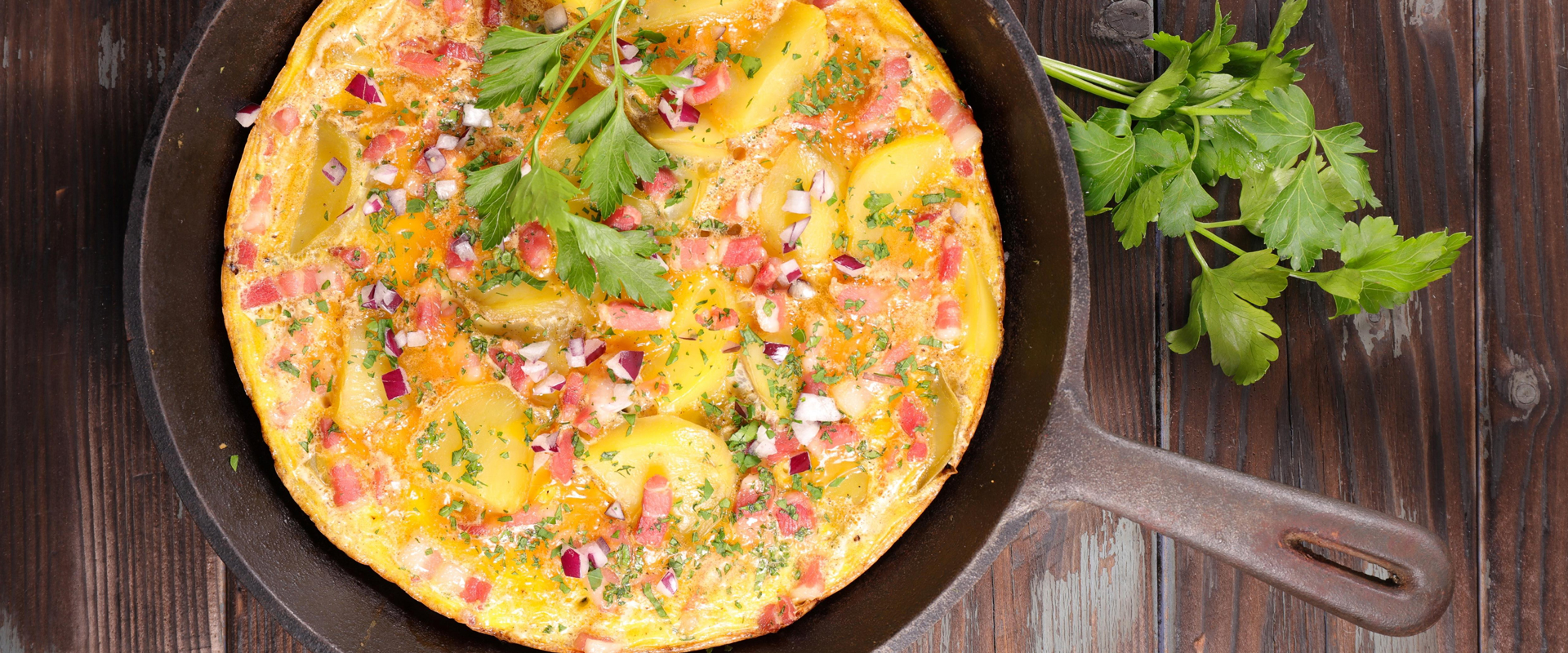 Camping Breakfast Ideas
Fuel up for a day of fun-filled adventures at Jellystone Park™ Pelahatchie with a delicious breakfast prepared around the campfire! In the mood for something hearty or simply sweet? Check out these quick and easy camping breakfast ideas that are not only scrumptious but make prepping and cleanup a cinch.
Easy Camping Breakfast Ideas
Pineapple and Hot Ham Campfire Sandwiches
You'll need:
Your choice of bread rolls
Sliced ham
Pineapple rings
Your choice of sliced cheese
2 tbsp Dijon Mustard + 1 tbsp Honey (mix together)
Aluminum Foil
To make:
Cut rolls in half and spread the mustard/honey on the inside of the top and bottom halves.
Create your campfire sandwich from bottom to top with the bottom half of roll, ham slices, pineapple ring, a slice of cheese, and top half of roll.
Wrap each sandwich with foil and place on hot coals until the cheese has melted.
Then carefully unwrap and enjoy!
Cinnamon Roll in an Orange
Get your daily dose of Vitamin C with this next campfire breakfast delight.
You'll need:
Oranges
Ready-to-bake cinnamon rolls (with prepared icing) like the Pillsbury brand
Aluminum foil
To make:
Cut oranges in half and scoop out the inside. (Juice or eat oranges!)
Add one cinnamon roll to each empty orange half and wrap in foil.
Set on top of hot coals.
Bake until done, about 15 – 20 minutes.
Remove from heat, unwrap, remove the cooked roll from orange, top with icing, and enjoy!
Omelet in a Bag
Preparation for the last of these camping breakfast ideas happens well before you and the family arrive at Jellystone Park™ Pelahatchie. To prepare an omelet in a bag, whisk 2 large eggs with additional ingredients of your choice in a bowl and then pour into a quart-size ziplock bag.
Additional ingredients for your omelet can include:
chopped green pepper
chopped tomatoes
chopped sweet onion
spinach
cooked bacon bits
cubed cooked ham
shredded cheese
Each family member can prepare their own omelet in a bag. Label each one accordingly, along with the date prepared. Refrigerate for up to a couple days before cooking in a skillet over your campfire.
With so many amenities and activities, Theme Weekends, and more going on at Jellystone Park™ Pelahatchie, it's a good idea to start the day with some nourishment. So get ready for the day with one or all of these camping breakfast ideas the next time you stay with us!