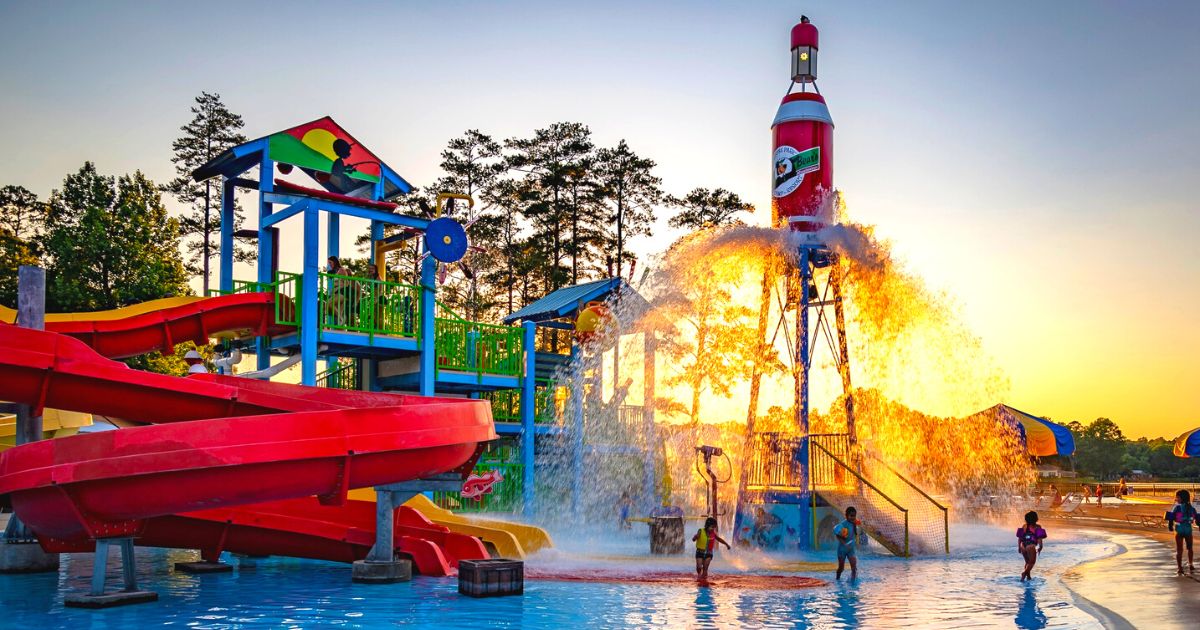 Escape the Summer Heat
Camping is a fun outdoor activity, even on hot summer days. At Jellystone Park™ Pelahatchie, we have all kinds of ways you and the family can escape the summer heat!
4 Ways You Can Escape the Summer Heat With Us
Make A Splash at the Water Zone
Zero-entry pools, water slides, sprayers, umbrellas, and lounge chairs…need more convincing?!
Have Fun At The Lake
Come spend a sunny day on the lake! Grab a kayak, a canoe, or a water trike, whatever floats your boat! Play catch and release from your boat or the fishing piers. Or just cool off in the water at the swim beach!
Cool Your Core
Escape the summer heat with a cold drink, ice cream, or SnoCone at the Cartoon Cafe. We also sell whole pickles! If you've spent lots of time in the sun or heat, your body needs extra fluids and salt to stay hydrated, and along with plenty of water, pickles help do the trick!
Relax In Air-Conditioned Spaces
Between your outdoor adventures, it's nice to be able to return to your cabin rental, RV site, or tent site to rest up and cool off! Take a siesta in your air-conditioned cabin, blast your AC in your RV, or run a fan in your tent using your electric hookup.
Be Sure To Pack A Few Provisions
While we encourage all campers to enjoy our many outdoor amenities, we also strongly advise everyone to protect themselves in the heat. The following article gives a detailed list of items to pack for your splashing-good time with Yogi Bear™ and friends at Jellystone Park™ Pelahatchie!
Escape The Summer Heat at the Ultimate Family Destination!