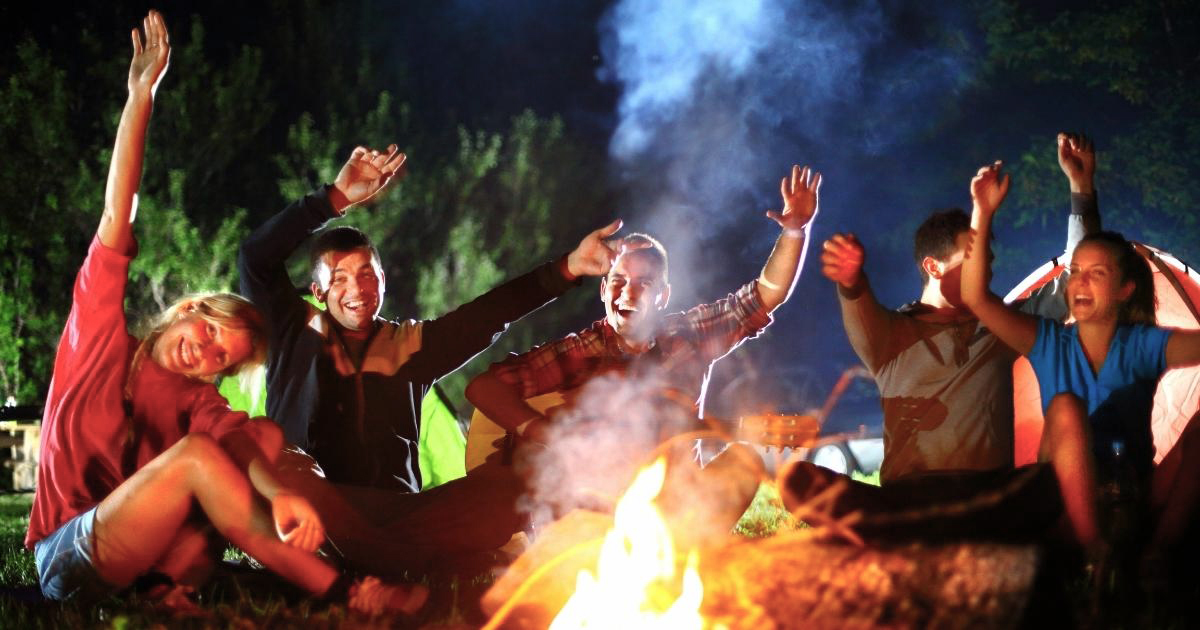 After an exciting day of endless amenities and activities at Jellystone Park™ Pelahatchie, sitting around the campfire at your cabin, RV site, or tent site seems like the perfect way to finish the day. It's time well spent sharing stories, making s'mores, listening to the crackle of the fire, and bonding over campfire games with the ones we love! During your next stay with us, add a little flare to your campfire round-up with one of the following games!
Fun Campfire Games
I Went On A Camping Trip
The game starts with the first player relaying the statement, "I went on a camping trip and packed a ___," adding an item they would pack like hiking shoes or a flashlight. The next player in line continues with, "I went on a camping trip and packed a [first player's item] and a ___ [new item]." Each player continues to add to the list, saying the previous items mentioned (in order). Any player who makes a mistake is out of the game until one remains–the winner.
20 Questions
In this guessing game, one player thinks of a place, famous person, or thing. Then the other players ask no more than 20 yes or no questions in total to identify it.
Would You Rather?
Each participant takes turns coming up with two options and asking the other players which they prefer. Some examples include:
Would you rather roast a hot dog or a marshmallow?
Would you rather camp in an RV or a cabin?
Would you rather go for a hike or a swim?
Don't Break Character
The final mention on the list of campfire games calls for three main parts–a narrator, an actor, and spectators. In Don't Break Character, one person acts out whatever funny or crazy tale is being narrated by a second individual. The actor must not break character during the entire narration or else they lose the game. This means no talking, laughing, or interacting with the audience.
Cap Off The Evening With One More Campfire Game
Make campfire games part of your family camping tradition when you stay at Jellystone Park™ Pelahatchie. Before heading off to bed, play a final game around the campfire. Have every member share a thing or two they love about camping. It's just one more way to build communication, share with the ones you love, and end another memorable camping day!
Enjoy Time Outdoors Together!