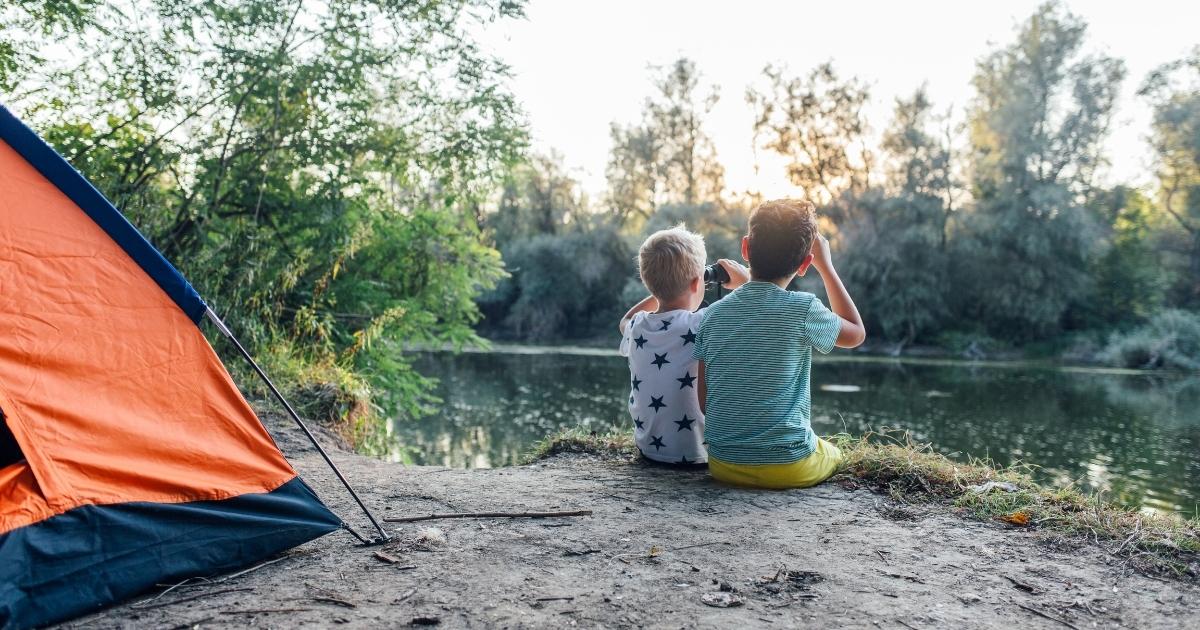 Life Lessons
Camping memories can stay with children throughout their lives. It's these magical experiences and invaluable life lessons that stay with them, helping shape their character, love for the great outdoors, and appreciation for quality time.
Important Life Lessons Kids Learn From Camping
Lesson # 1: You're Capable of More Than You Think
Camping offers a whole host of new and exciting activities children don't often get to experience. From learning how to set up a tent to practicing campfire safety and joining in on new games to making new friends, kids can learn so much about what they are capable of, gaining more confidence in their abilities and unlocking their full potential.
Lesson # 2: Sometimes, the Simplest Things in Life are What We Really Need
Without the constant need for technology, camping highlights the simple, enjoyable things in life like roasting marshmallows around a campfire, going on nature walks, casting a line into a lake, or searching for constellations late at night. It's these and other activities that help kids unplug and connect with others.
Lesson # 3: Cooperation and Patience Pay Off
In a society that's all about convenience and instant gratification, almost every part of camping takes a bit of patience and oftentimes teamwork. Activities like building a campfire, setting up a campsite, taking turns participating in an event, and preparing meals require time and effort. Planning and working together make a big difference.
Lesson # 4: There's Much to Appreciate in Nature
Camping opens up a whole new world of adventures outdoors, away from the glowy screens and game consoles. Being outdoors awakens the senses with beautiful sights, soothing sounds, and invigorating fresh air and benefits kids physically and mentally.
The Ultimate Lesson From Family Camping
Out of the listed life lessons, the most important thing kids can learn from camping is that camping with the family offers some of the best bonding times. Instead of being wrapped up in hectic schedules, families can slow down and enjoy each other's company working, learning, playing, and laughing together!
Whether you "rough it" in a campsite or upgrade to a cozy cabin, Jellystone Park™ Pelahatchie offers a combination of traditional and novel camping amenities and activities for every member of the family to enjoy. Make memories and pass along life lessons that will stay with your kids for a lifetime.
Spend Much-Needed Quality Time With The Kids!