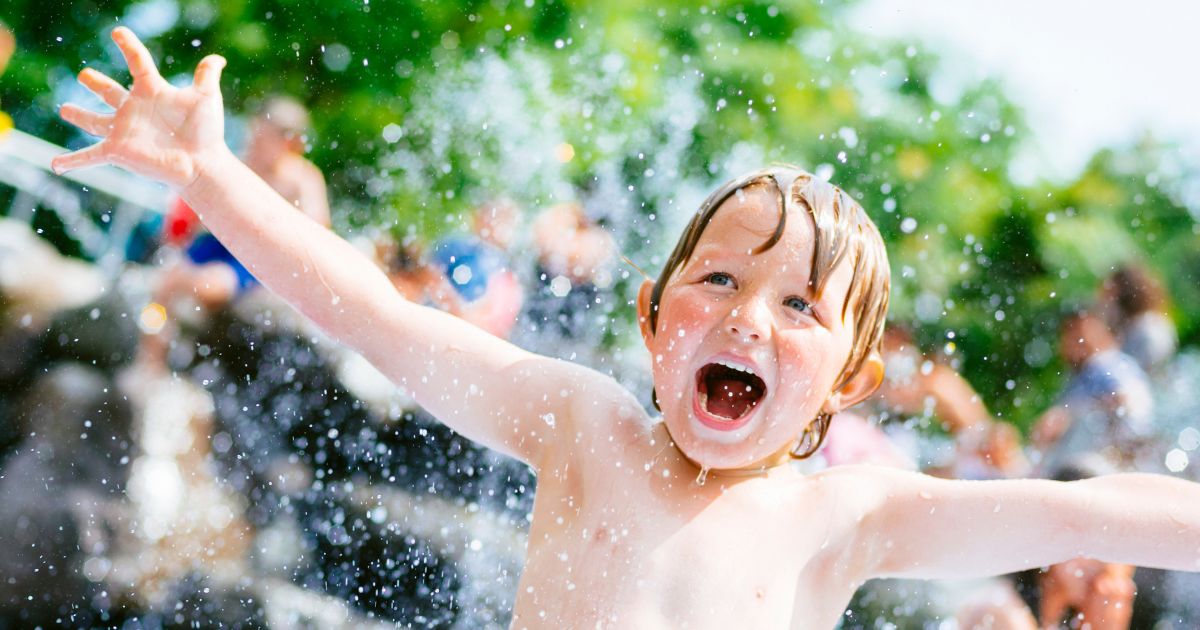 Park Pass
You don't have to camp overnight when you come to Jellystone Park™ Pelahatchie. Guests are welcome to enjoy camping just for the day with a Day-Use Pass! Whether you are from the local area or just visiting someone at a campsite or cabin, this pass allows you to access the park's attractions, planned activities, store, café, and more! Get the 411 on what a park pass can offer and what you should bring when you visit for the day!
What can I enjoy with a Day-Use Pass?
Once you register as a day guest, you will receive an armband that allows you access to the park and its endless amenities until 10:00pm. That's tons of time to enjoy:
Splish, splashing at the pool and giant Splash Park.
Swimming, fishing, and boating at Pelahatchie Lake.
Many rounds of mini golf and frisbee golf.
Playing a wacky game of Human Foosball.
Breaking a sweat at the Gaga ball, tennis, volleyball, and basketball courts.
Grabbing a bit to eat at the Cartoon Café.
Shopping for Yogi Bear™ trinkets at the Ranger Station.
Attending a birthday party at the park.
And many more activities!
How much is a park pass?
The best time to enjoy all Jellystone Park™ Pelahatchie offers is during the Peak Season (March 1st – October 31st).
Day-Use Park Pass prices include:
Monday – Sunday (Ages 3 – 64): $25/person per day
Monday – Sunday (Ages 65+): $12.50/person per day
Day-Use Passes are not available every day, so give us a call before coming to the park to make sure we're giving park passes for the time you want.
What should I bring along for my day's visit?

There isn't much that guests need to bring along for their camping day with us! Aside from a swimsuit, towel, sunscreen, and a bit of spending money, you are set! We offer an assortment of boat rentals to use at the lake, equipment at our sports courts, snacks and drinks for purchase at the camp store, and hearty meals at our on-site restaurant!
Enjoy A Full Day of Camping Adventures
So is a park pass at Jellystone Park™ Pelahatchie worth it? That's for you to decide. But for those who are all for camping the day away with us, we suggest guests plot their game plan for the day by using our park map and take advantage of everything in the park during the time you have. And if a single day isn't enough, you and the family can always camp overnight or longer in a tent site, RV site, or cabin!
Camp With Us As Long As You Like!
Book Your Summer Staycation Today