Three-day weekends are especially awesome at Jellystone Park Pelahatchie, (also known as Yogi on the Lake). We're snuggled up to Lake Pelahatchie, near Jackson, Mississippi. C'mon…Yogi Bear is waiting for you!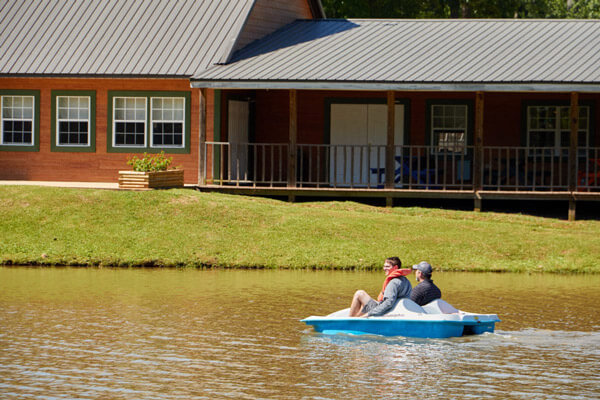 Here's your perfect weekend agenda, because you're smarter than the av-er-age bear!
Friday
Evening – It's getting pretty close to Cinco de Mayo! How about a do-it-yourself taco party? Fire up the grill and put all those tasty meats and fillings into crispy taco shells. Ole!
Saturday
Morning – Gotta have a yummy breakfast on Saturday morning. Take the kids to the Cartoon Café for the best carry-out ever. Grown-ups love it too!
Your pets are welcome at Yogi on the Lake. After breakfast, take your 'best friend' for a walk and enjoy the landscaping.
Afternoon – What could be more relaxing than to spend the day fishing? Catch your dinner right here in Lake Pelahatchie. Bring your own boat or rent one of ours. Boat rental season runs through October 31.
Evening – Who wants to paddle the lake by moonlight? Paddle boats will be complimentary to any guests staying at the park.
Sunday
Morning – Relax in your tent or RV and just savor being away from it all. Or see all the Jellystone Park Pelahatchie sights from a golf cart. Got a big family? Rent two golf carts and save!
Afternoon – Go to the Sandy Beach. Swim, splash, and have fun. The outdoors is always open!
Evening – Tuckered out after a weekend of camping? Enjoy 'quiet time' from 10:30pm – 8:00am. Nighty-night!
Monday
Morning – Enjoy your leisurely morning and take the kids for one more stroll through the grounds before bidding Yogi Bear a fond farewell.
Don't forget to book your next long weekend adventure at Jellystone Park Pelahatchie.
Need some help with the perfect itinerary? Reach out anytime. But whatever you do, book your stay today!