Camping Season
With the hot days of summer behind us, the fall camping season at Jellystone Park™ Pelahatchie takes on a whole new life. Cooler temps make for excellent outdoor play during the day and even more reason to cozy up around the campfire at night. November is also the beginning of our off-season, which means additional savings on daily rates and special events.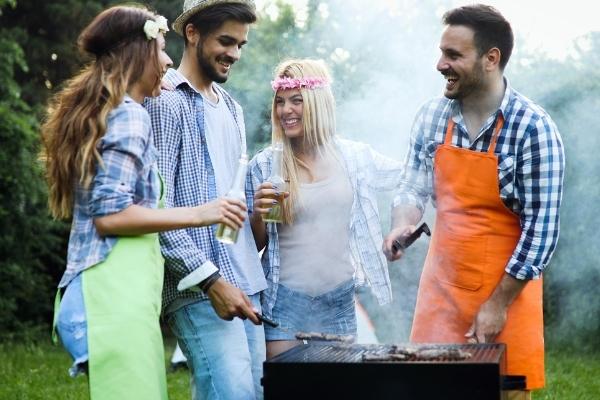 If you need more convincing, here are 5 great reasons to plan your next stay at Jellystone Park™ Pelahatchie this fall camping season.
Affordable Rates
Take advantage of reduced rates when you stay with us in a cabin or campsite during our off-season, November thru February. Plus, we have amazing specials happening throughout November for Veterans Day Weekend and folks wanting to extend their stay an additional night!
Cool Temps
November is a comfortable month in Pelahatchie, Mississippi. The average high temperature drops, from a warm 76.6°F in October to a nice 64.4°F. Plus, the average low is 46.6°F. Chilly fall temperatures also chase nagging bugs to a warmer climate.
Great Outdoor Cooking
With cooler temps come more reasons to stay outside longer. What better way to hang out with friends and family this fall camping season than enjoying a BBQ at your campsite or cabin, renting a pavilion for an even larger gathering, or simply sitting around the campfire making sweet campfire desserts.
Fun Activities
Jellystone Park™ Pelahatchie continues to offer loads of amenities and activities throughout November. Whether you are visiting for the day or camping overnight, you and the family can enjoy hiking, fishing, boating on the lake, mini-golf, basketball, tennis, gaga ball, horseshoes, and more. Theme weekends and special activities are happening as well.
Better Stargazing
Earlier sunsets and chilly nights make for some excellent stargazing at Jellystone Park™ Pelahatchie. Use free stargazing apps like Star Chart, NASA App, and SkyView Free to familiarize yourself with the position of stars and planets. (Of course, be sure to turn your screen brightness down to keep your night vision, or turn on the app's red screen filter if it has one.)
The best place to appreciate this gorgeous fall weather is by spending this camping season at Jellystone Park™ Pelahatchie! So make your reservations and get ready for cool days full of outdoor adventure and chilly nights snuggled around the campfire!
Book Your Fall Adventures at Jellystone Park™ Pelahatchie!