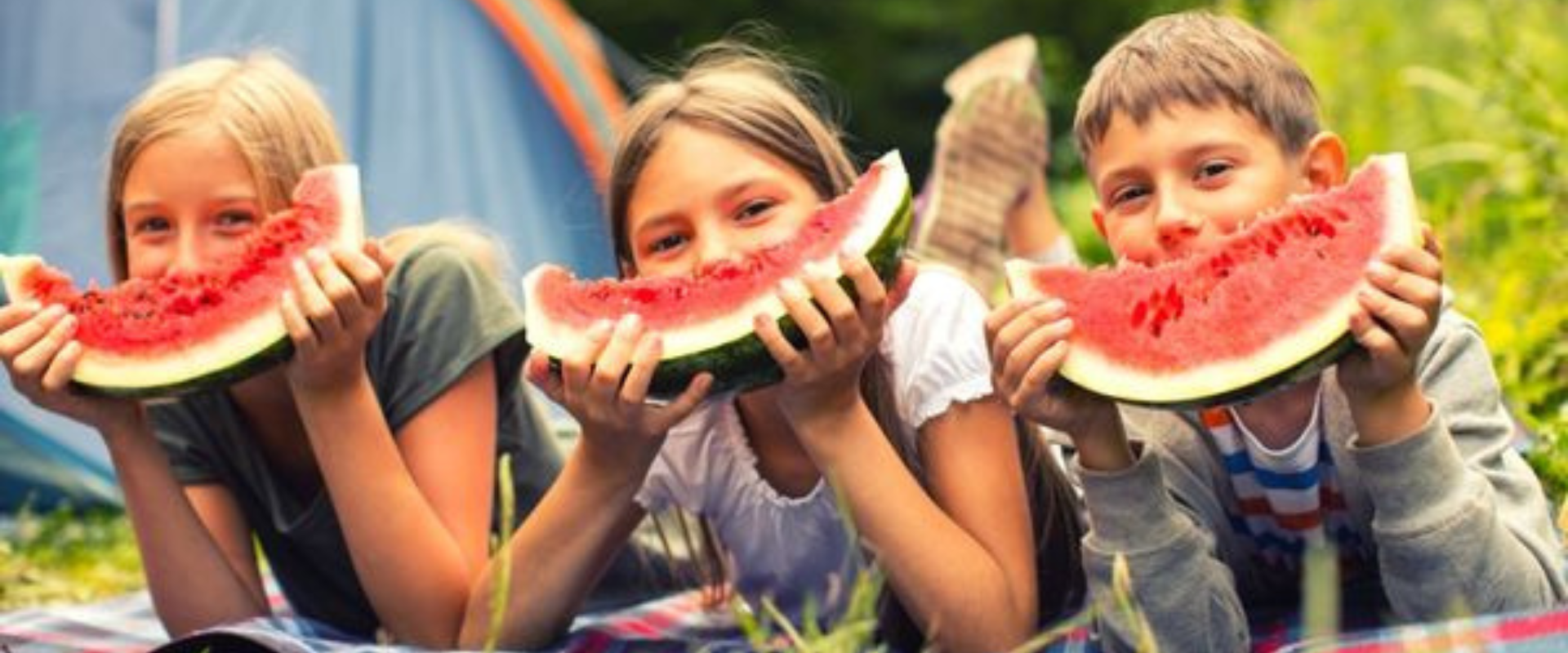 June is our favorite month at Jellystone Park™ Pelahatchie because it's National Camping Month! Whether you're embarking on your first family camping adventure or pitching a tent for the hundredth time, this 30-day celebration is the perfect excuse to grab the family and experience the great outdoors together! How will you and the family commemorate this special month? We've got a few ideas you might like.
Ways To Celebrate National Camping Month
1. Bring Fido along on your next trip
At Jellystone Park™ Pelahatchie, we welcome pets to camp with the family in our RV sites and pet-friendly cabins. Our camp-resort is a playground for pups to explore through the woods and along the lake. If you and the family are new to camping with dogs, check out these tips to help you and your pup get ready for a successful camping getaway together!
2. Make dessert around the campfire
With so much fun packed into each day, it's easy to build up an appetite. And while folks are welcome to enjoy snacks and other goodies at our Cartoon Cafe, it's also a treat to enjoy a few meals around the campfire, especially when the meals include dessert! On your next stay with us, set aside the s'mores and try some of these super easy, simply scrumptious campfire dessert recipes.
3. Go tent camping with the kids
Tent camping is definitely more 'outdoorsy' than the comforts of your RV or a stay in a cabin, but it's definitely doable with children, especially when incorporating these kid-friendly tent camping tips.
4. Play from sunup to sundown!
There is so much fun to be had at Jellystone Park™ Pelahatchie for all ages. From fishing and boating on the lake to splashing around at the Water Zone and special theme weekends to these top family camping activities, it's easy to spend all day outdoors!
5. Practice eco-friendly camping habits during National Camping Month
National Camping Month is an excellent time to begin incorporating eco-friendly practices if you haven't already. The more people who make minor changes in their camping habits, the more those little changes add to a significant investment in future camping generations. This is how you and the family can start.